It was a Wednesday morning about 8:30 as I drove south on Douglas Drive in Golden Valley, near Highway 55 when it happened; my closest encounter with an eagle. Our enduring national bird soared just a few feet over me, coming from the east, there was this incredible wing span, awesome grace and power. It was a good sign. This gift came to me less than 2 weeks before The Beloved Community Celebration; I had been fretting; allowing small but building irritations associated with planning such an event to enter into my space. Then it came to me that all would be well and it would happen in the Creator's good time.
On Friday, May 23, 2014 the day began with a presentation of The Rev. Dr. Martin Luther King, Jr's. vision of The Beloved Community by The Rt. Rev. Michael Curry, XI Bishop of North Carolina and Bishop Brian Prior, followed by a lively discussion. Later, Bishop Curry discussed his book Crazy Christians, a call to follow Jesus. My favorite question from that session: "How do we know if we're Crazy Christians or if we're just plain crazy?"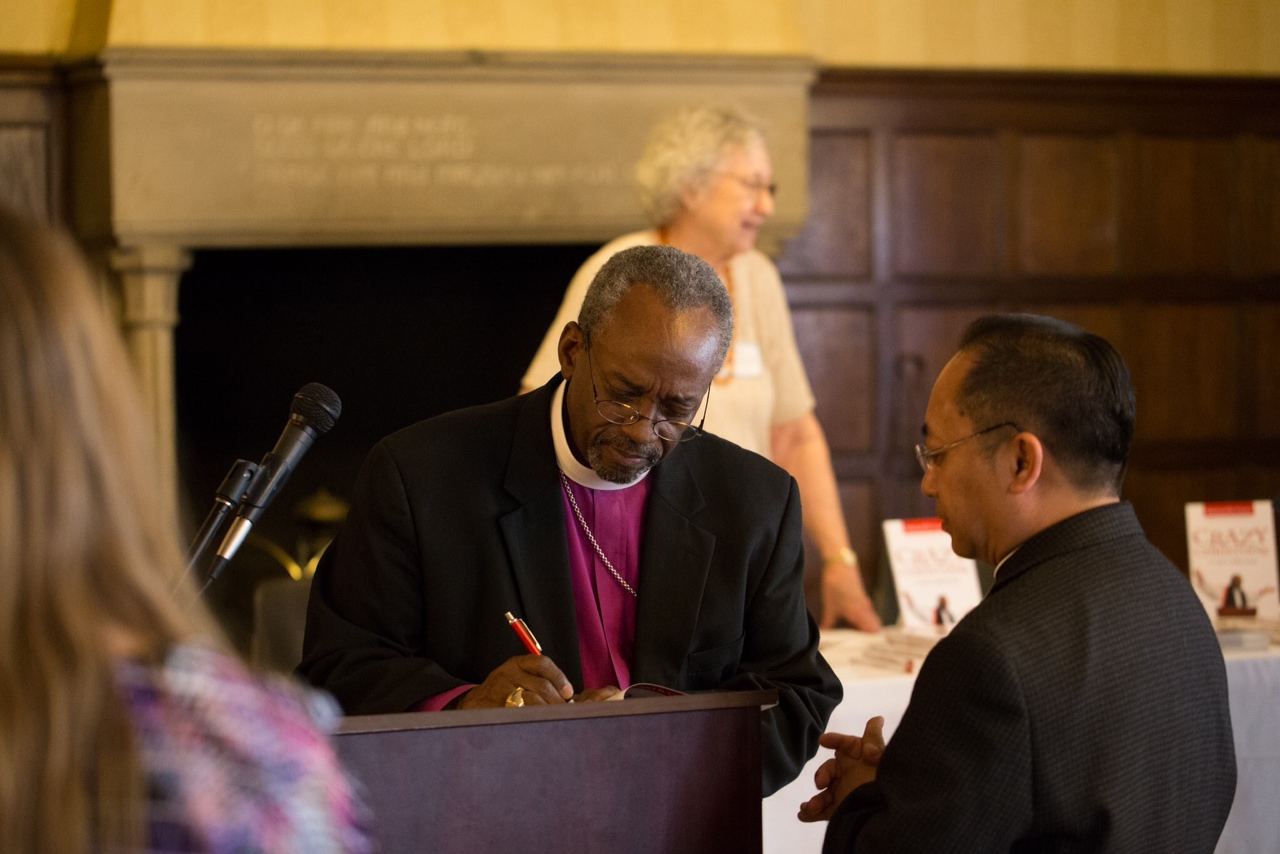 We enjoyed a delicious variety of food, one of our smallest churches – Holy Trinity, St. Paul shared with all abundantly! Danza Mexica Cuauhtemoc (indigenous people of Mexico), which we commonly refer to as the Aztec Dancers, shared their story with dramatic dance during the celebration; dedicated to the preservation and promotion of the Mexican/Aztec culture and the traditions of their ancestors, we were pointedly reminded that the time is now to care for our environment and all of God's children.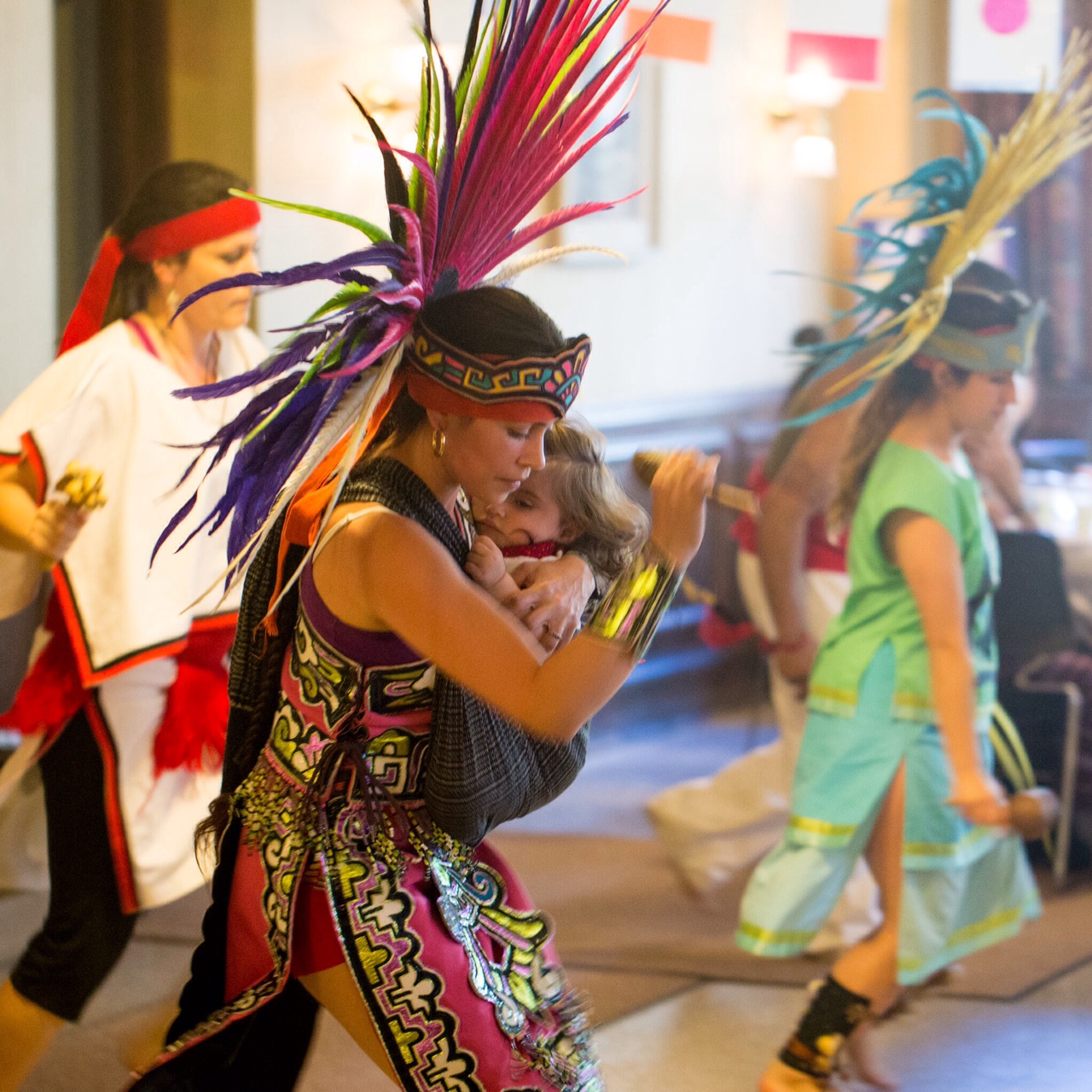 The Senior Warden of St. Mark's shared her German culture with food and verse. There was a wonderful Wall of Culture displaying art from Cuba and Haiti to China and Russia. A gentleman from Holy Apostles played an instrument that many of us had never seen before; the Karen Community from Messiah, St. Paul shared their culture with an interesting display.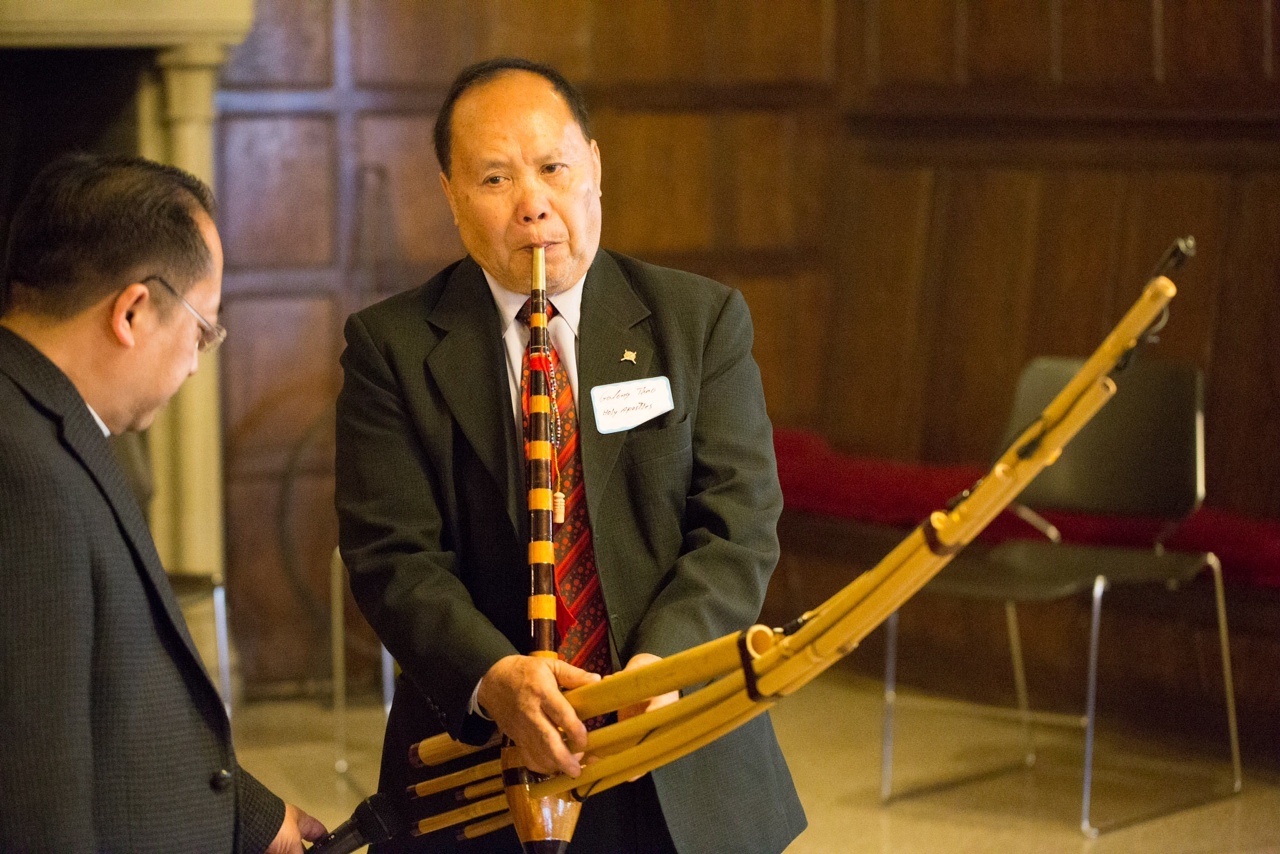 We were led into worship by Reed Two Bulls of All Saints Indian Mission, as she gracefully danced a fancy shawl dance, symbolic of White Buffalo Calf Woman's gift of the 'Sacred Pipe'; we prayed to the four directions, Holy Trinity Choir
directed by Michael Vasich led hymns, a Dakota hymn was sung, Holy Apostles sang the Lord's Prayer beautifully, gospel rang out from The Sons of Levy and Jana Nyberg offered the solo Come Sunday by Duke Ellington. We were richly fed by the words of the XI Bishop of North Carolina, Michael Curry.
He is something to behold! As he reminded us to be ourselves, sharing our gifts and coming together as The Beloved Community. It was simply an awesome celebration.