On Maundy Thursday, Saint Markans began their worship by participating in a meal which evoked the memory of Christ's last meal in the Upper Room.

We gathered first in the parlor; after an introduction to the evening, we entered the darkened Fireplace Room singing the Taizé chant "Ubi Caritas", and found our seats at tables elegantly prepared with white tablecloths, palm branches, and candles.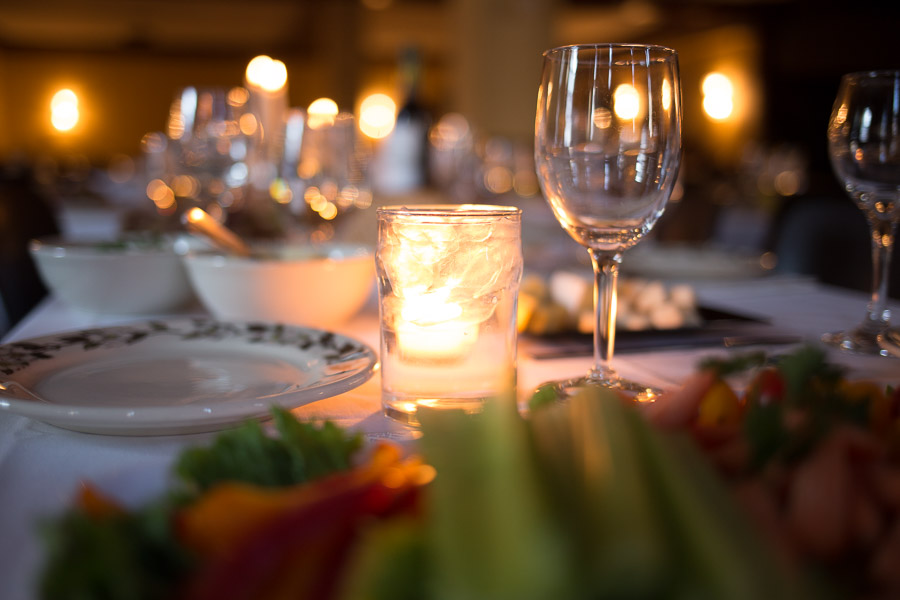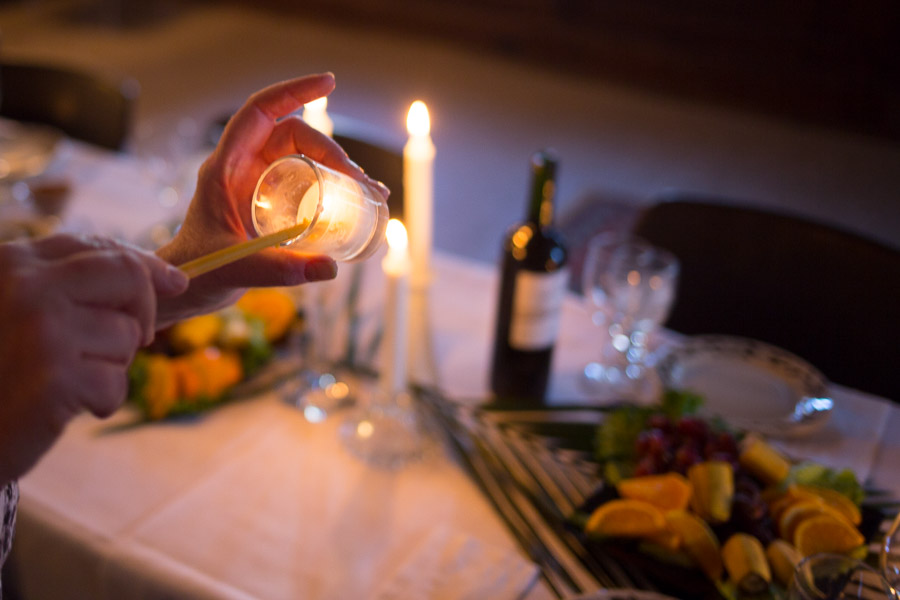 Following a table blessing,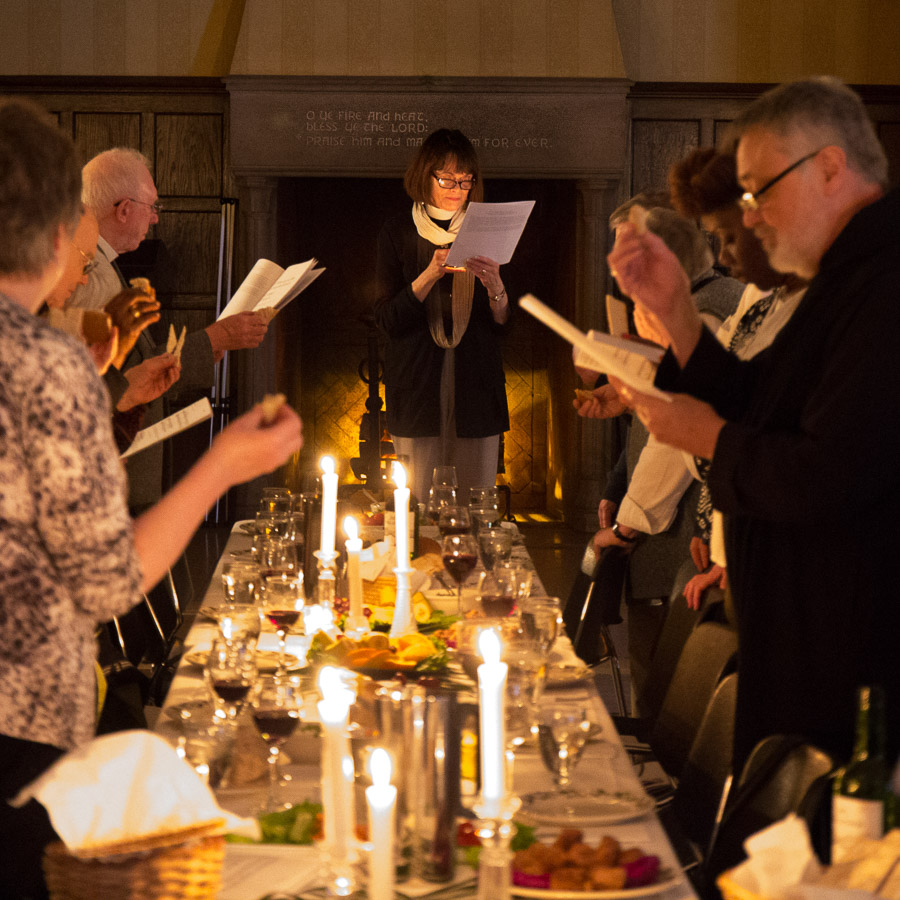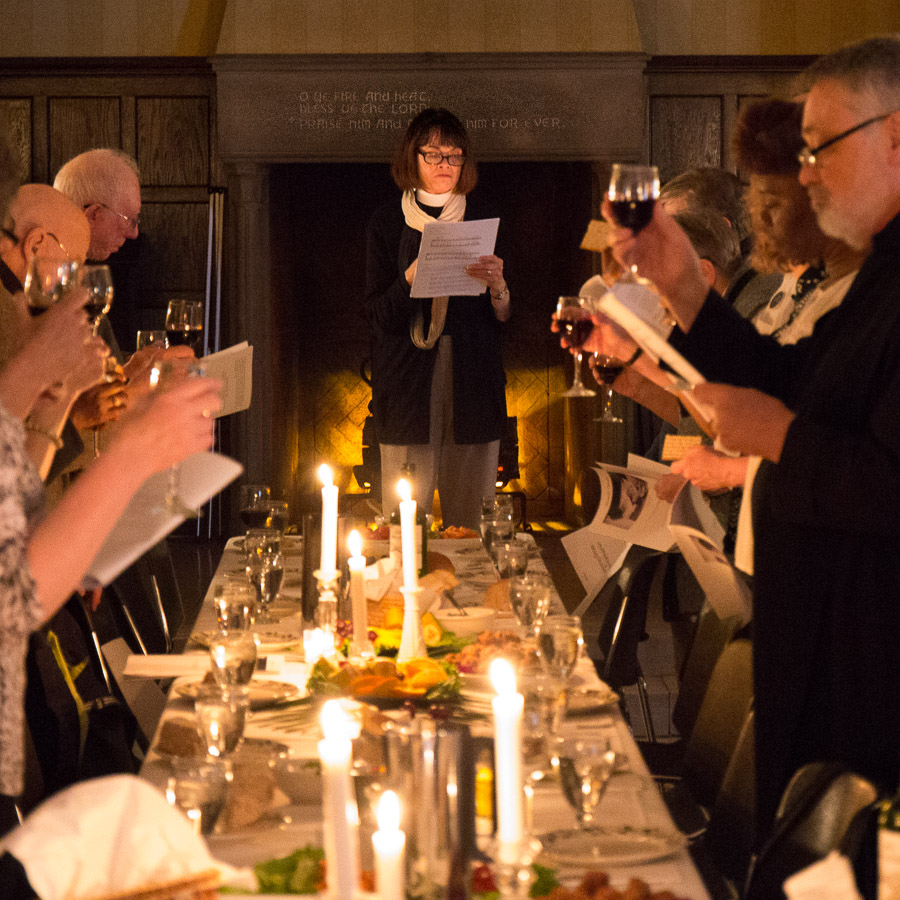 we shared a simple meal of lamb and cheese, bread and matza, fruit and vegetables, figs and olives.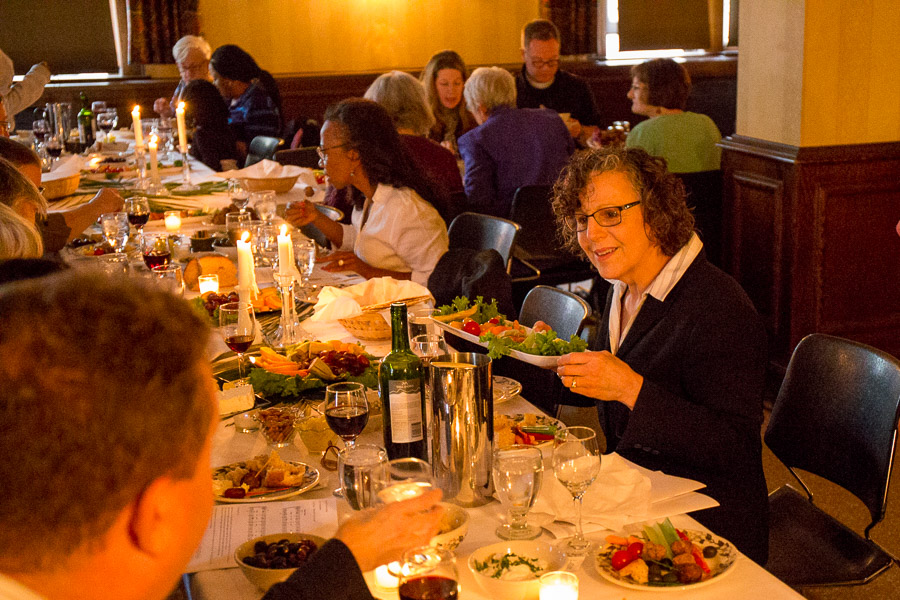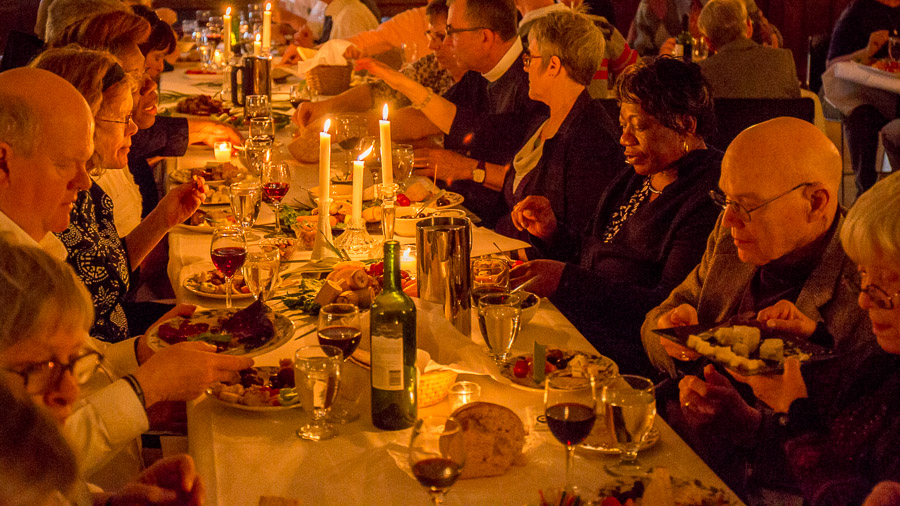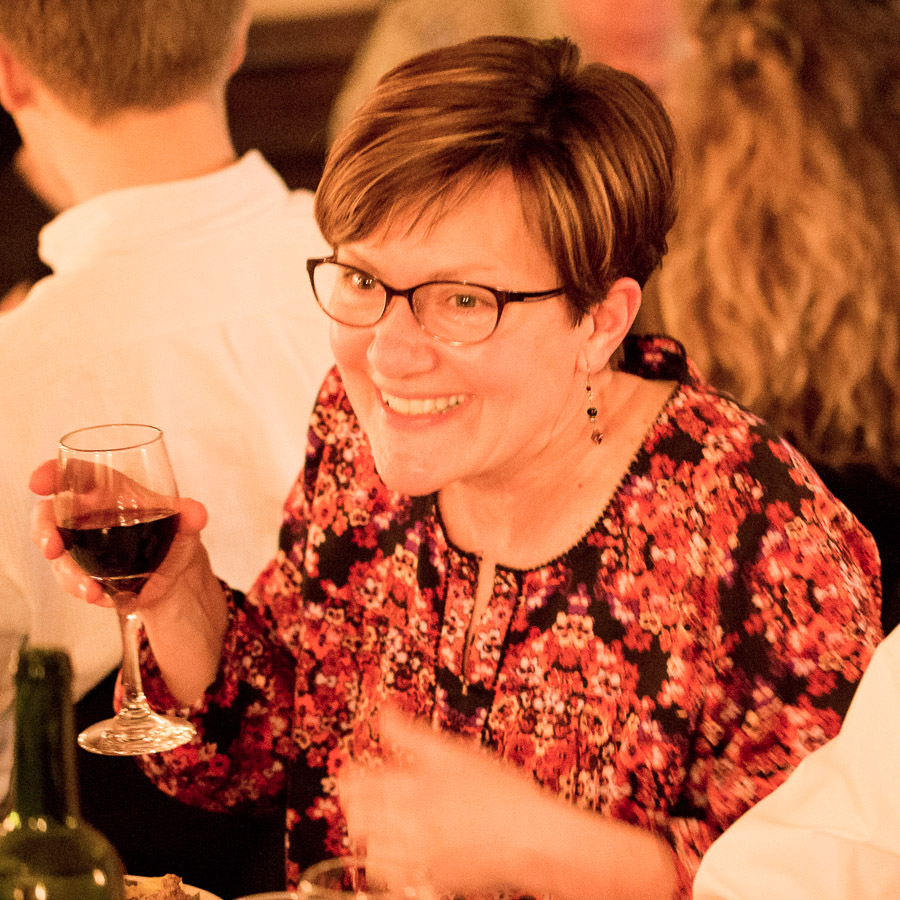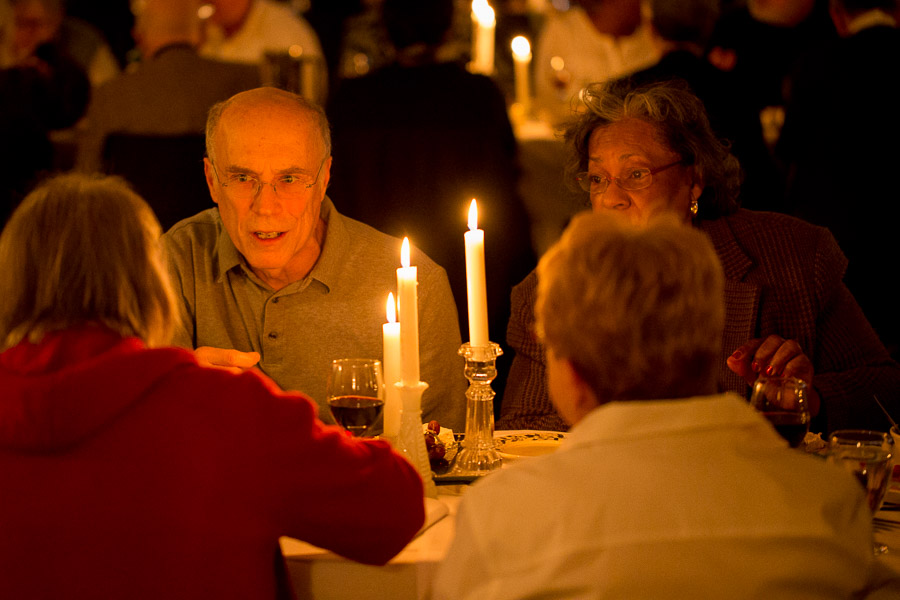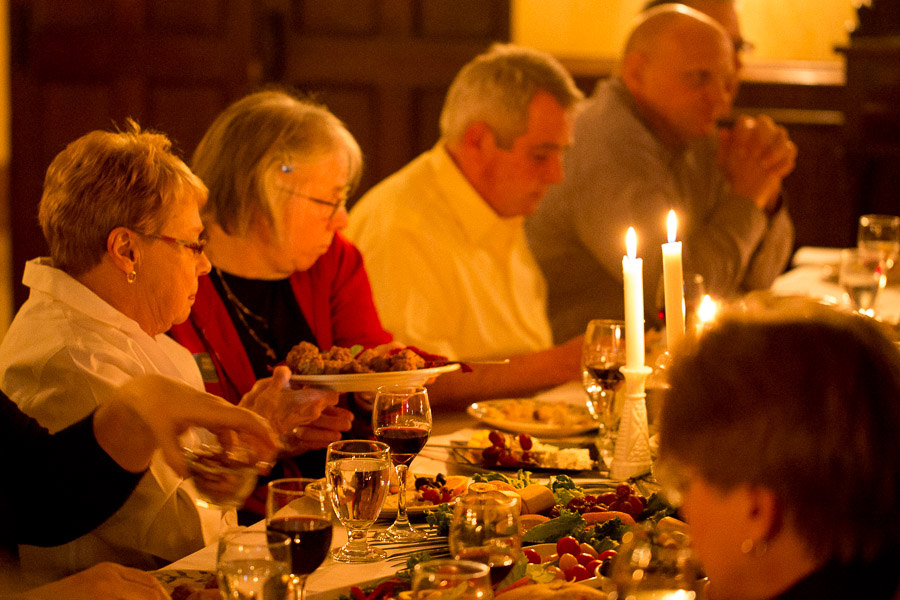 As the meal was finishing, the lesson from Exodus on the origins of Passover and a litany were read, and more Taizé was sung;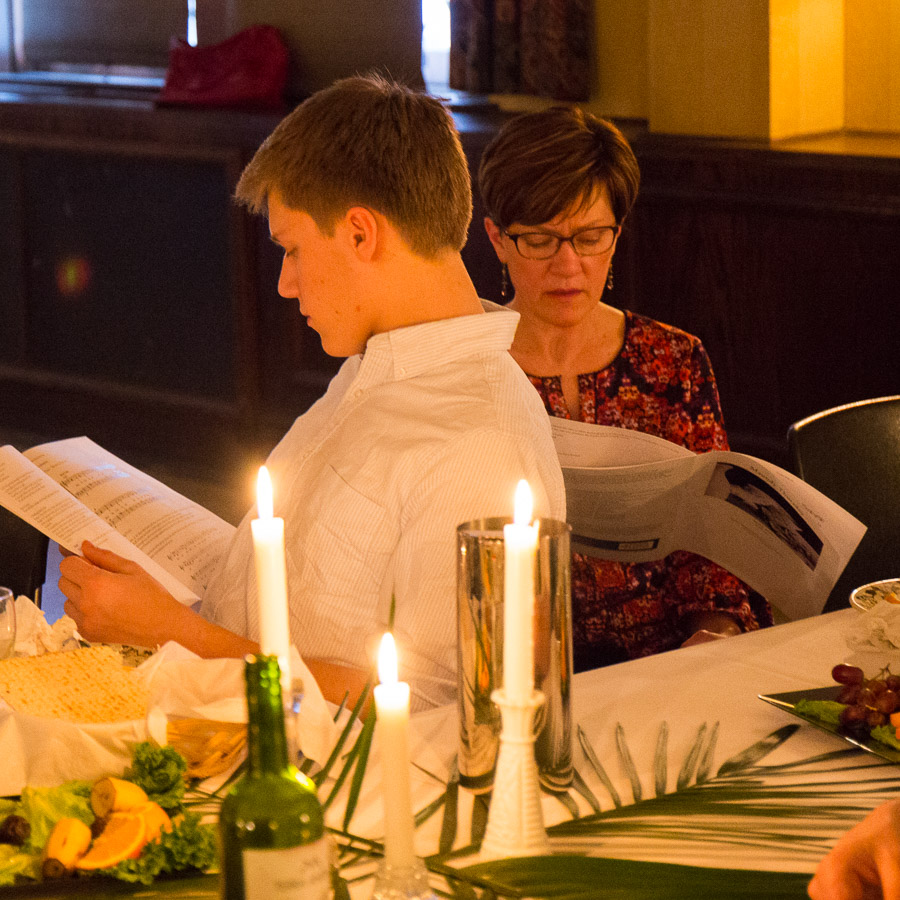 after a sending prayer the Choir led us in a chant as we processed to the nave for the rest of the Liturgy.