On Shrove Tuesday, February 17, members of Saint Mark's gathered for a celebration of Mardi Gras in the Fireplace Room.
After feasting on gumbo and red beans and rice, and having an opportunity to make masks and other crafts, last year's palm branches were burned to ashes as a sign of the beginning of our Lenten journey, and for use in the next day's Ash Wednesday services.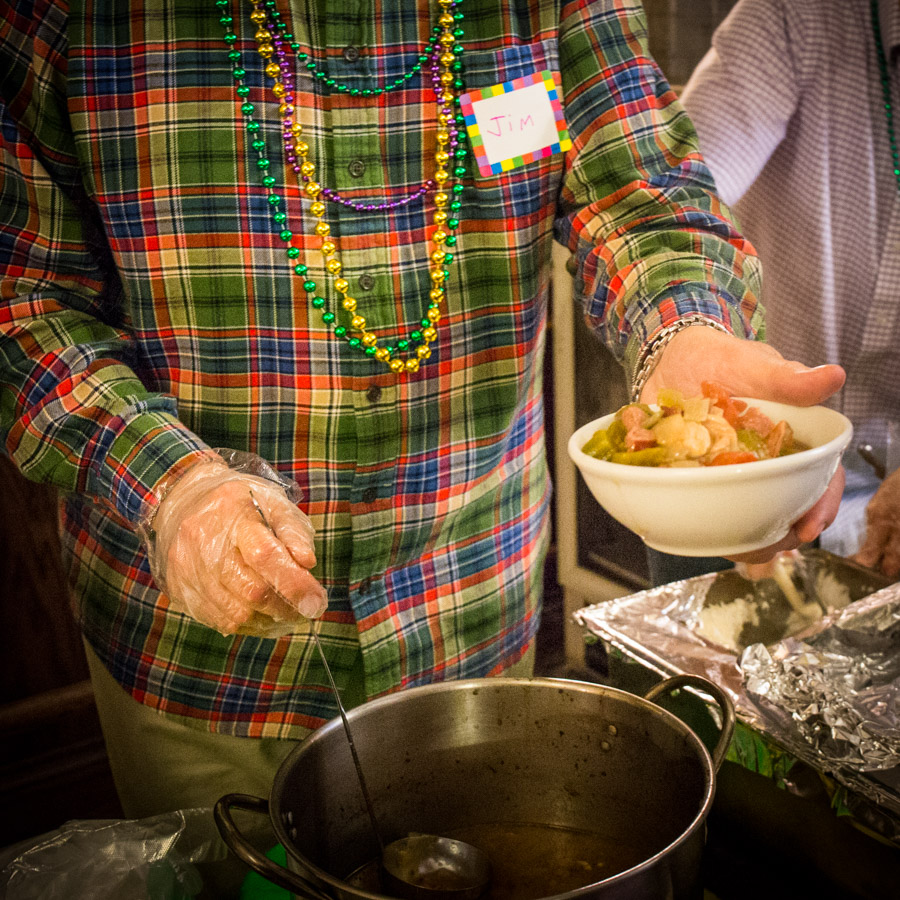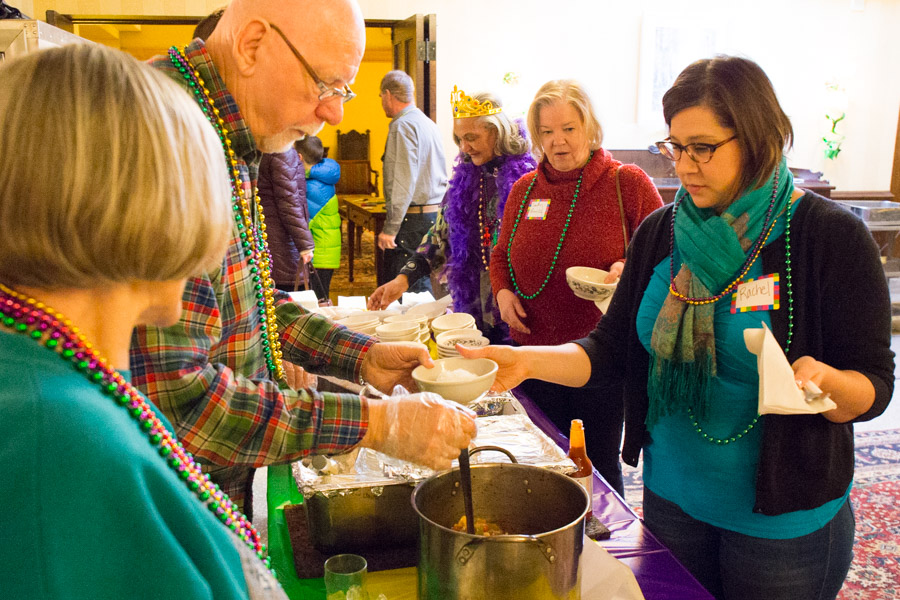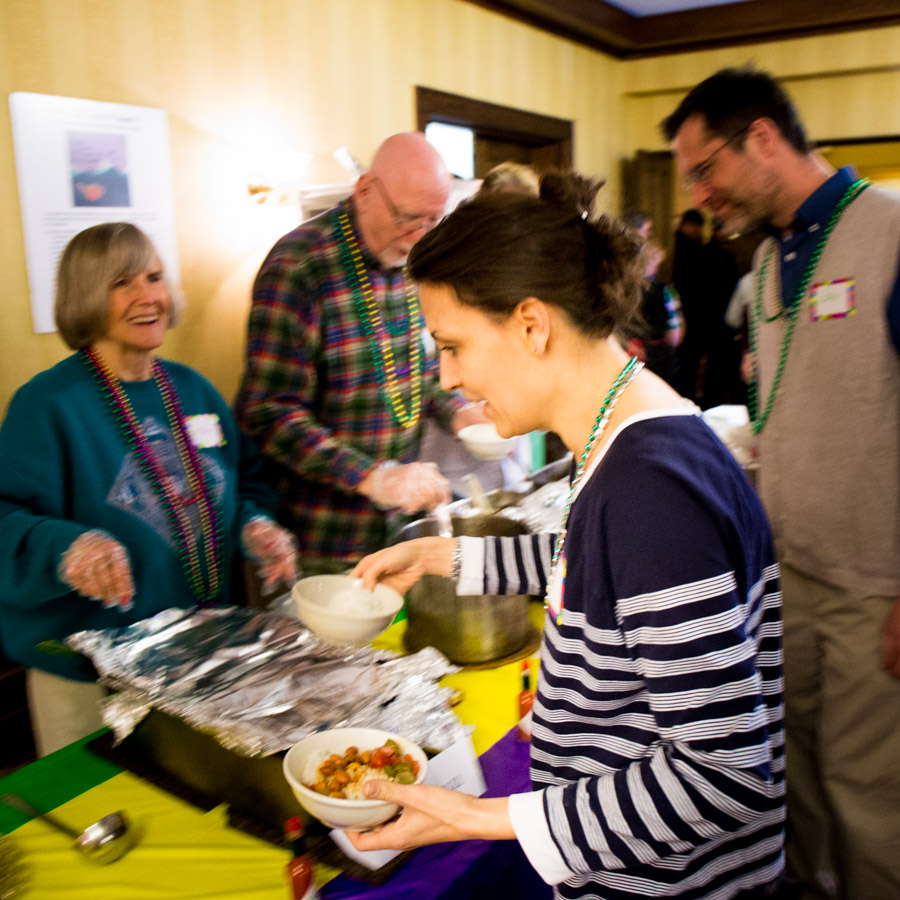 We also prepared for Lent by participating in the ritual of "burying the Alleluias." The omission of alleluia during Lent goes back at least to the fifth century in the western church, and is intended to be a kind of verbal fast which has the effect of creating even greater joy when the beloved word of praise returns at Easter. The custom of actually bidding it farewell developed in the Middle Ages, and the gathered Saint Markans embraced the practice of physically "burying" our alleluia banner by carrying it to the columbarium in procession. As we went we joyfully sang the "Celtic Alleluia"; but when we arrived at the designated niche we fell silent; the banner was "interred"; and final prayers were spoken. Lent had begun.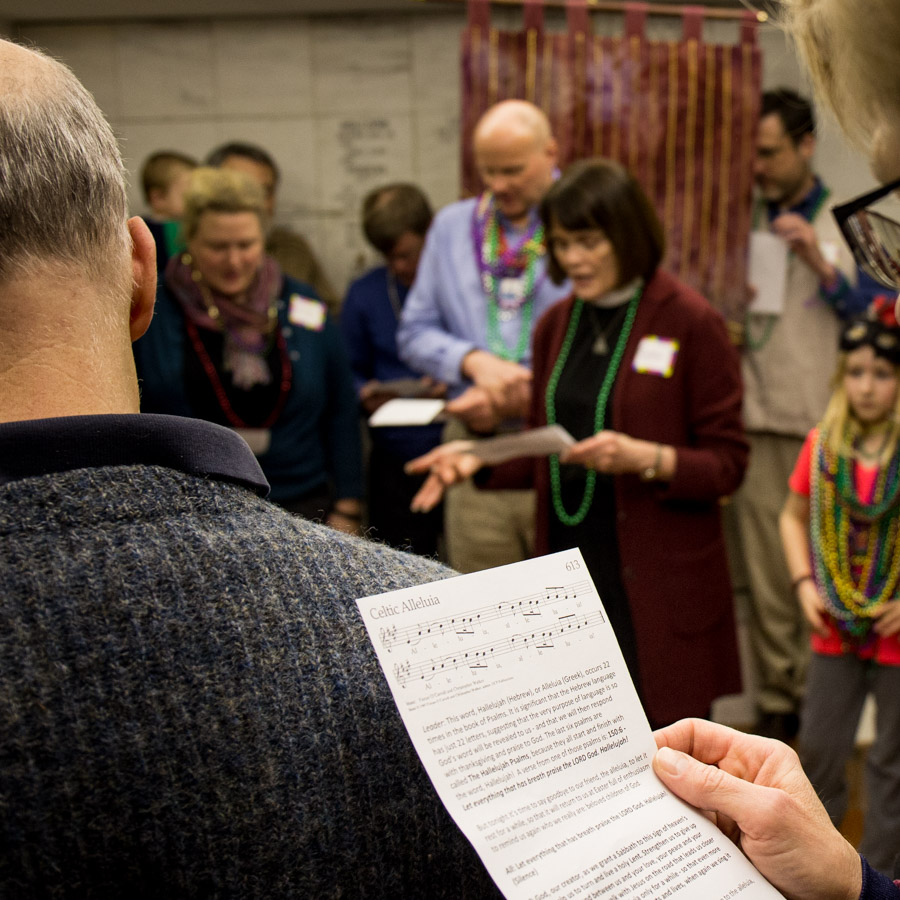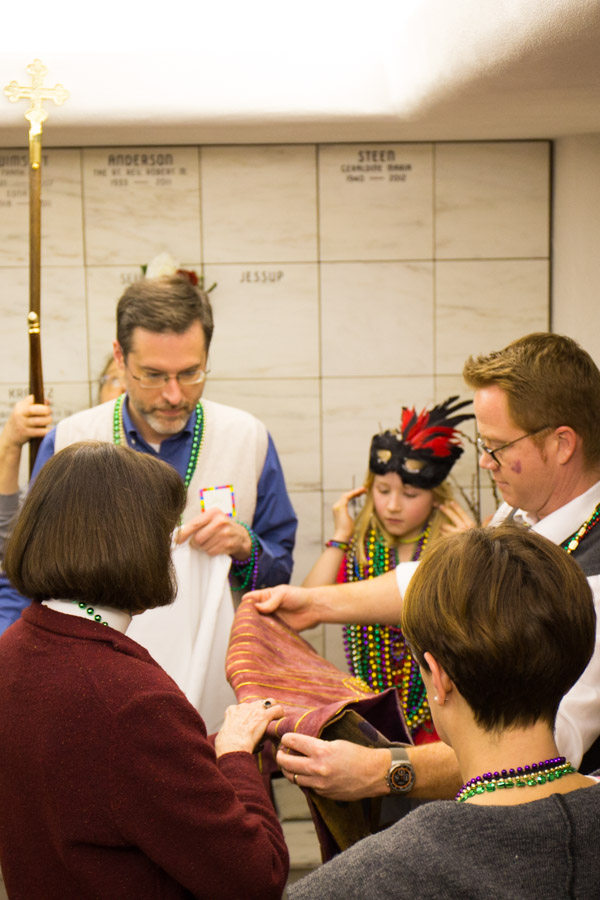 A parents' perspective…
by Kimberly Darnall Johnson
Saint Mark's Mardi Gras celebration was family friendly and fun, and a wonderful way to involve my school-age children in hands-on, engaging activities that all connect back to the teachings and lessons they hear about in Godly Play, Children's Worship, and mass.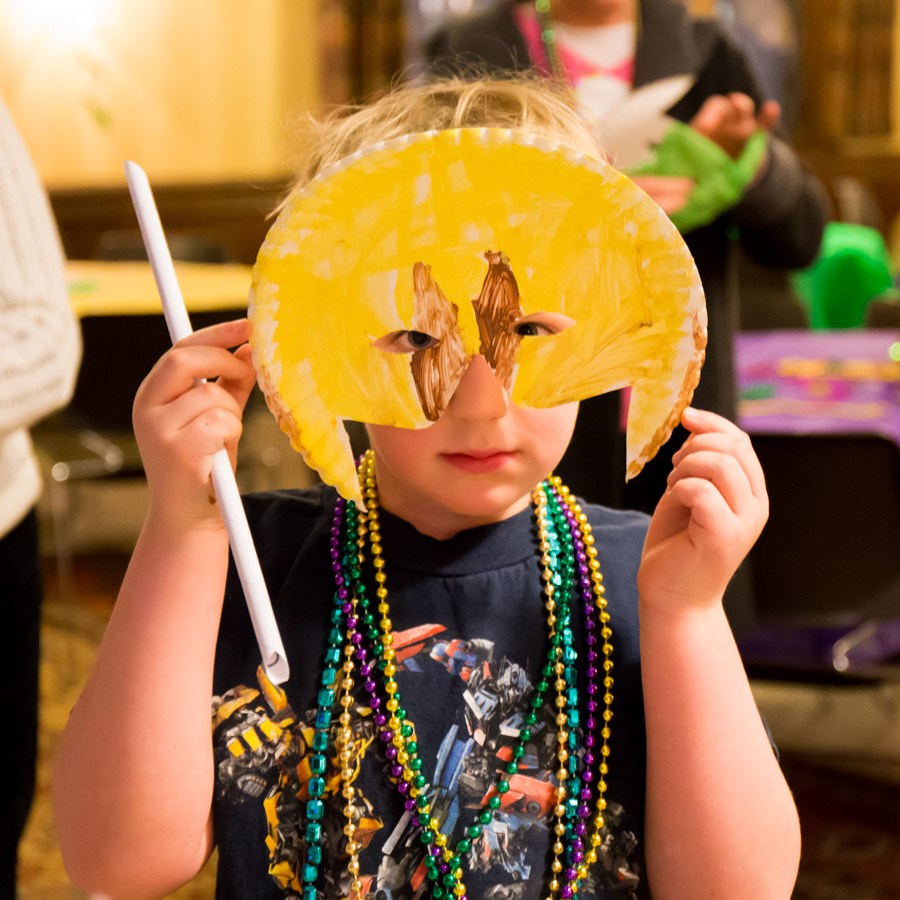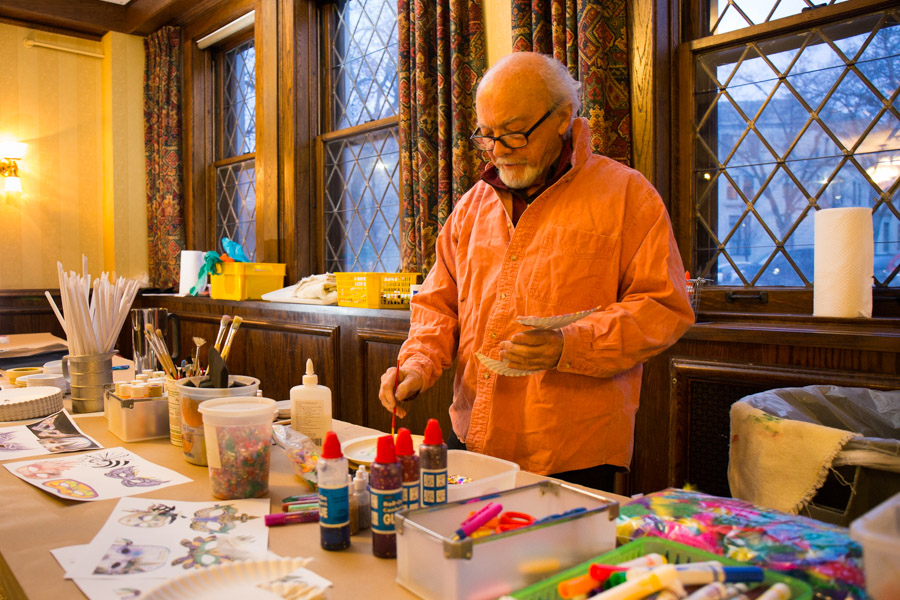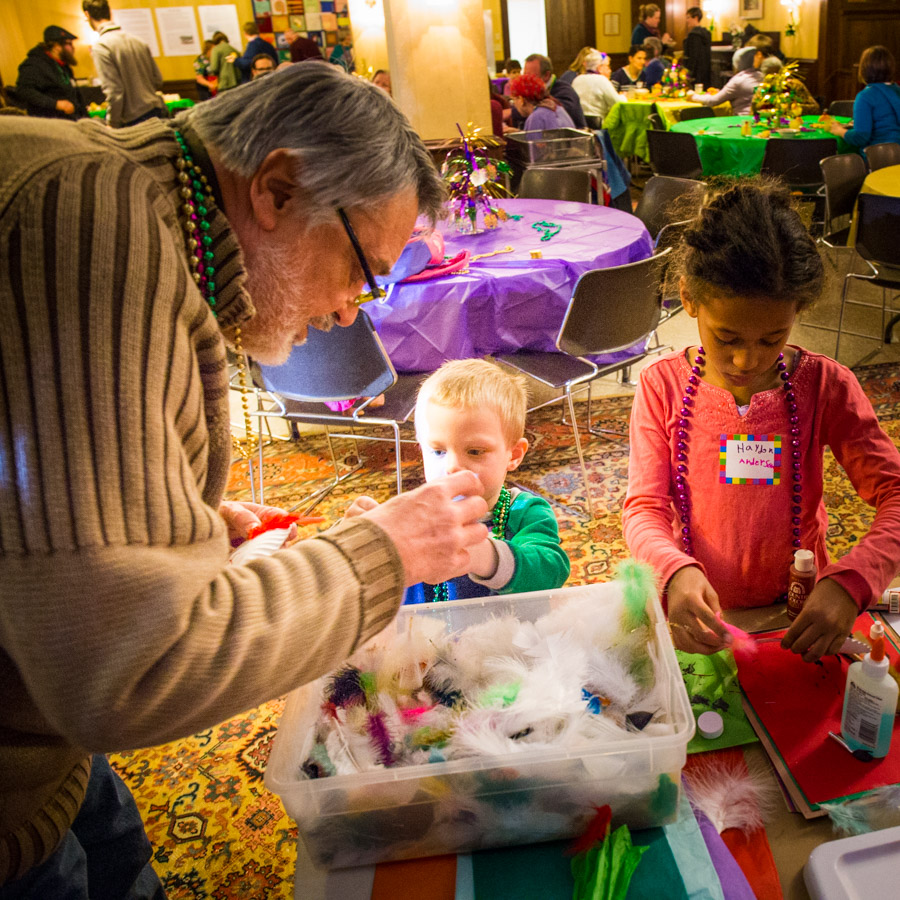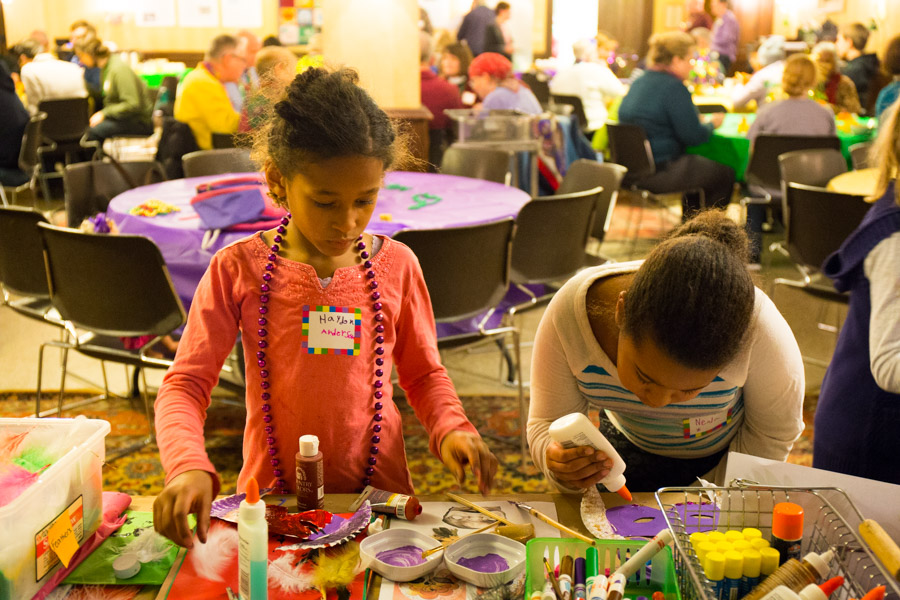 The masks they made continue to be played with at home and are a regular reminder of why we celebrate prior to Lent beginning.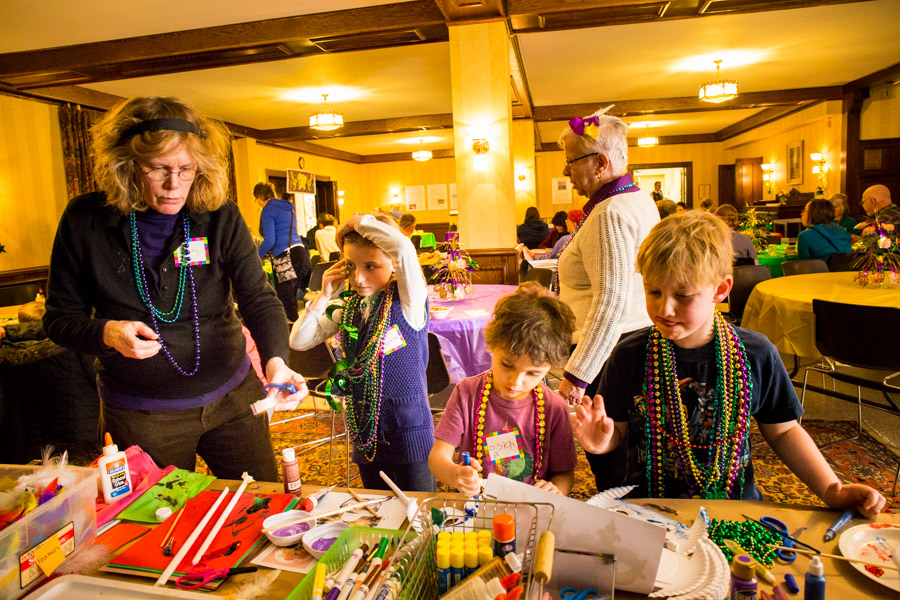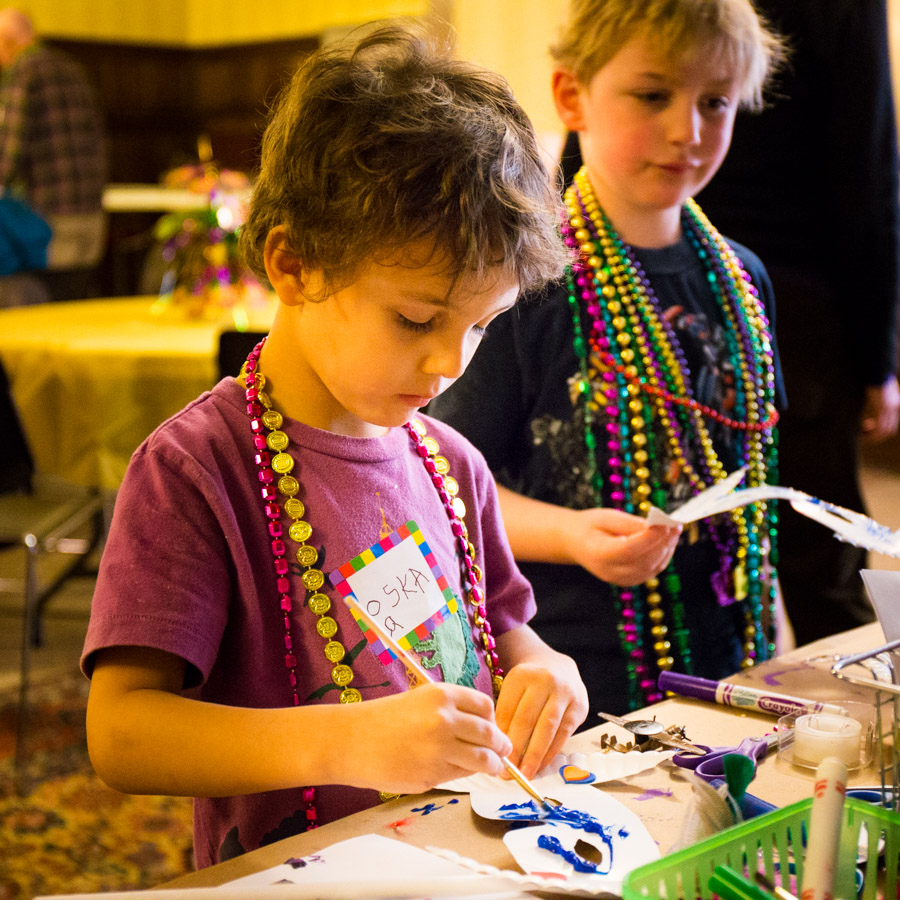 Burning of last year's palms to prepare for Ash Wednesday, in a safe and supervised setting, is also a favorite activity of theirs.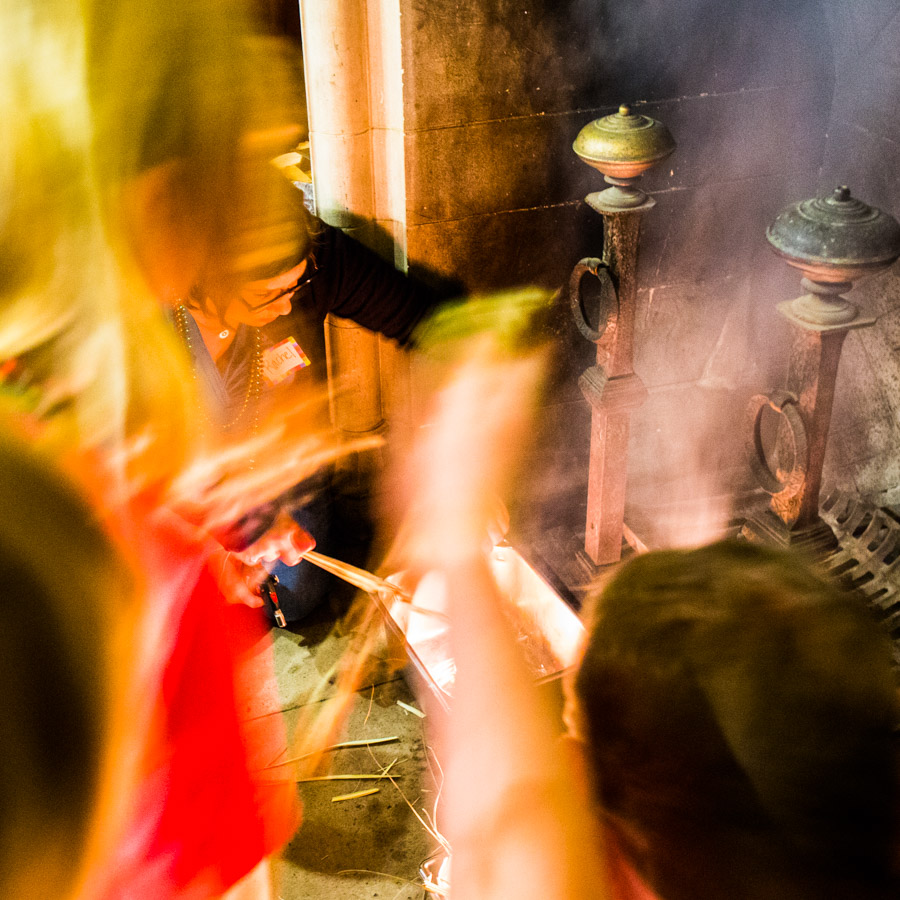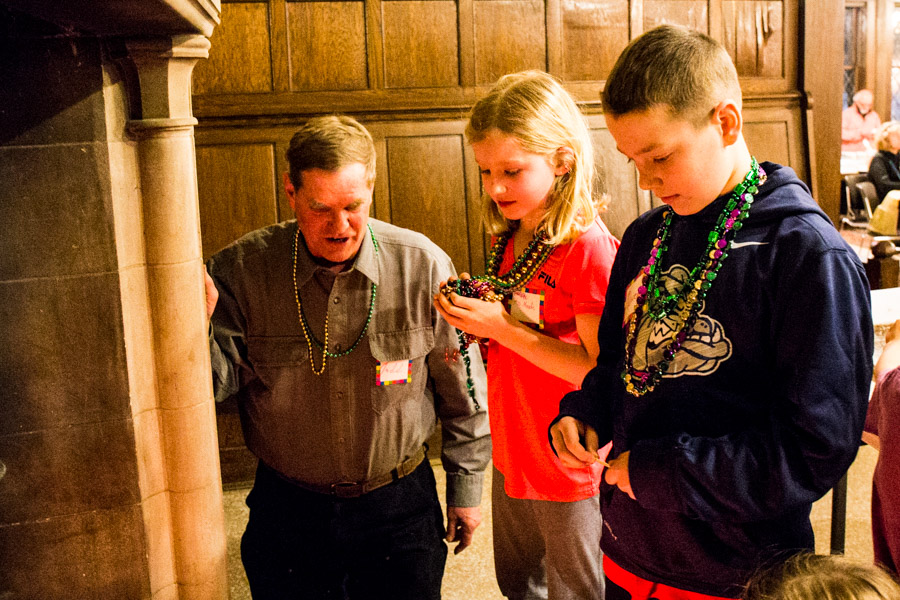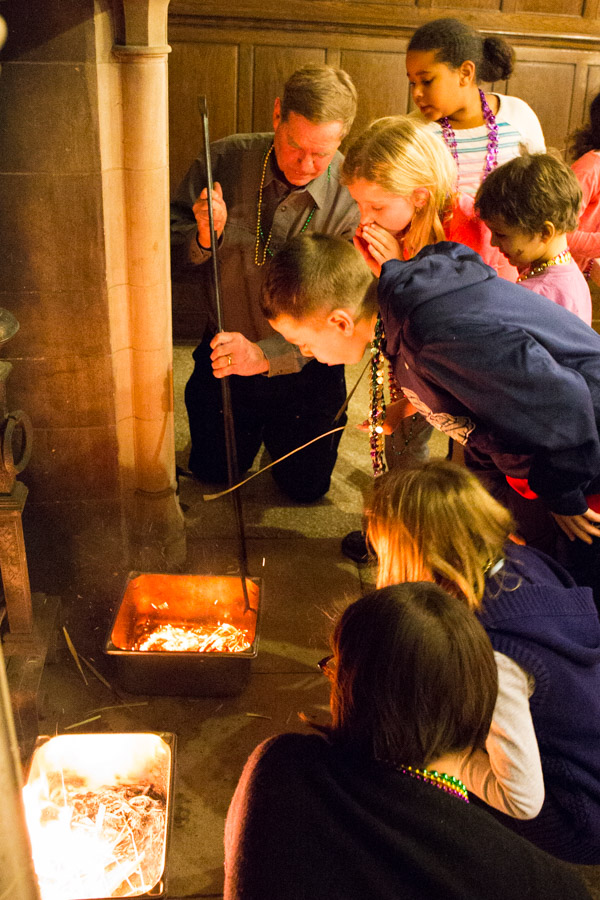 And of course the food (gumbo and jumbalaya!) was delectable, with a variety of options to meet all palettes (corn muffins, plain rice, kings cake).  Finally, the burying of the Allelulias is a ritual I didn't think my children would understand or appreciate, but they've brought it up in reference to the musical repertoire during Lent on numerous occasions.