On Thursday April 30th, 2015, Saint Mark's Episcopal Cathedral hosted a diversity community partnership meeting for Minneapolis Community Technical College (MCTC). The purpose and goal of the meeting was to connect MCTC with additional resources and support to help insure student retention and graduation. The meeting was initiated and facilitated by St. Markan, Citizens for Loring Park Community activist/advocate, and MCTC booster Darryl Streeter, also known as Brother Darryl on MCTC's campus.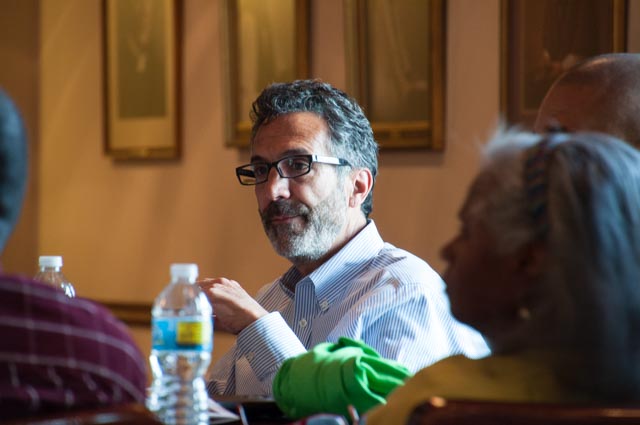 MCTC's interim President Avelino Mills –Novoa and Vice-President of Student Affairs Patrick Troup were in attendance, along with a broad panel of persons from the faith community, small business community, and African immigrant community.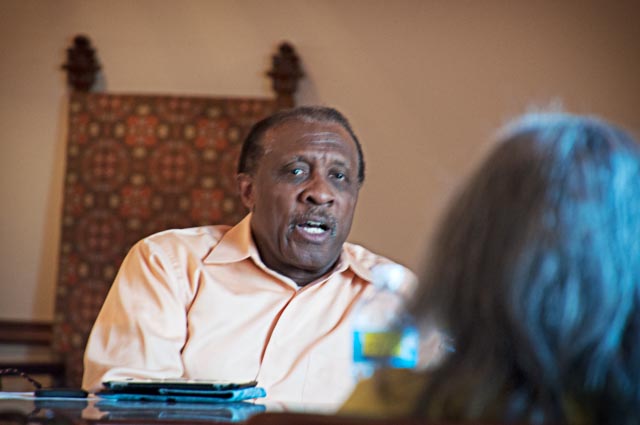 The Honorable Kwao Amegashie, President of the West African Collaborative and Ghanaian Association of Minnesota pledged mentoring, internships, possible jobs, and campus visits and attendance to ASCC events and other student activities.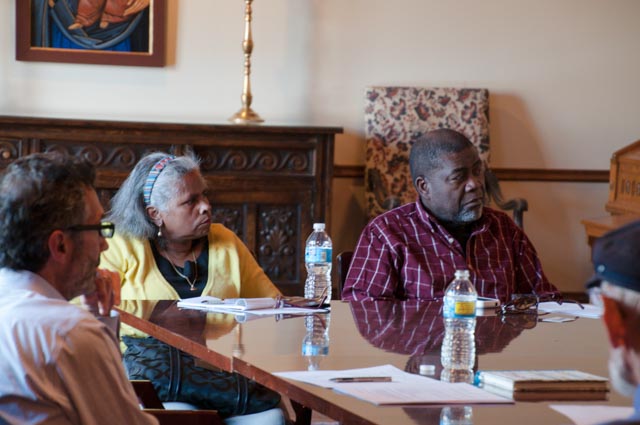 The Honorable Lamin Dibba, representative to The Gambian Association of Minnesota elaborated on his college experience as an immigrant, developing healthy interfaith relationships, and potential forms of support from the Gambian community in Minnesota.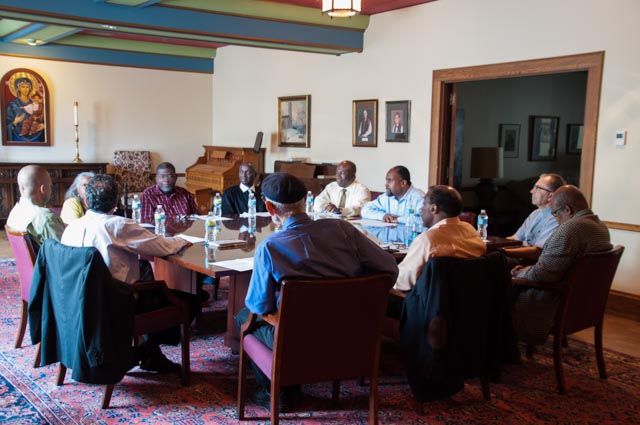 Likewise, a solid and strong contingency of MCTC supporters from Park Avenue United Methodist Church, Lee Rainey, Stan Cyr, Richard Spratt, Stephen Dweh-Chenneh of Liberia, and Maria Johnson spoke in depth about the importance of student wrap-around services to also insure student success, and the various services they can offer to assure this.
The meeting closed with strong and informative commentary by St. Mark's Reverend Lowell Johnson, who spoke about his family's Sami immigrant experience and perhaps the parallel challenges immigrant students have at MCTC and elsewhere and the support Saint Mark's currently provides. To date, Saint Mark's Episcopal Cathedral provides the following services to MCTC students:
Monday Night Supper (community meal)
Sunday Night Supper (community meal)
Brown Bag lunches (weekly every Tuesday and Thursday)
Volunteers for Brown Bag Lunch distribution (Allan & Margie Johnson, Darryl Streeter & Maria Johnson)
Warm Space (room indoors for homeless students to study)
Donation to MCTC Food Shelf in Office of Resource and Referral-done in partnership with Groveland Food Shelf
"New"- Exploring ways to help sustain student founded and operated "Amy Bartholomew Food Depot"
Stay tuned, a follow-up meeting to further explore and solidify support and services for MCTC will take place soon. "When its all said and done, its all about strengthening our community ties!" said Brother Darryl.
Darryl Streeter is a Loring Park resident and ardent supporter of MCTC, and is affectionately recognized as Brother Darryl on MCTC's campus where he has served and continues to serve as an advisor to MCTC's administration, faculty, staff, African Student Continental Club (ASCC), and African –American Empowerment (AME) office.