Saint Mark's Cathedral members were roused from the cold winter and the cool, wet spring at the end of June to the sounds of a busy summer event — Pride 2015
Through an introduction by Tuesday Night at the Movies held on Tuesdays in May and early June, the faith community became aware of the issues involving LGBTQ members and the family. Bring Pride Home was the motto of the event while attendees viewed the following movies: "Breakfast with Scott," "Love is Strange," "The Truth about Jane," and "Pride." A special exclusive showing of "Matt Shepard is a friend of Mine" was held on June 26 during Pride Weekend. Family dynamics of inclusion, roles, and love were vividly portrayed.
The Pride Festival began on Saturday with a flurry of activity and hundreds of people crowding into Loring Park. The Saint Mark's booth was staffed by members of the welcome committee who greeted the many interested attendees with a handy personal fan and a ready smile.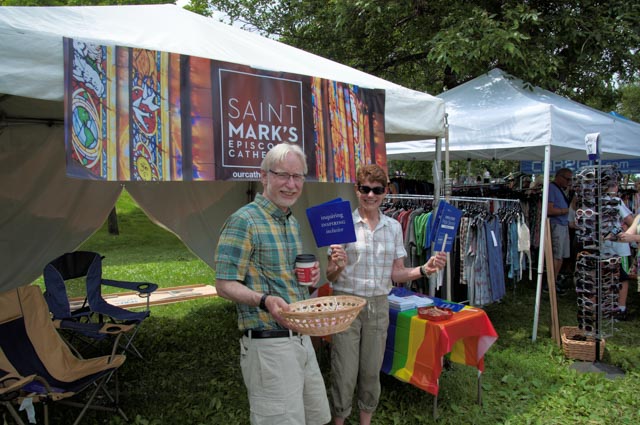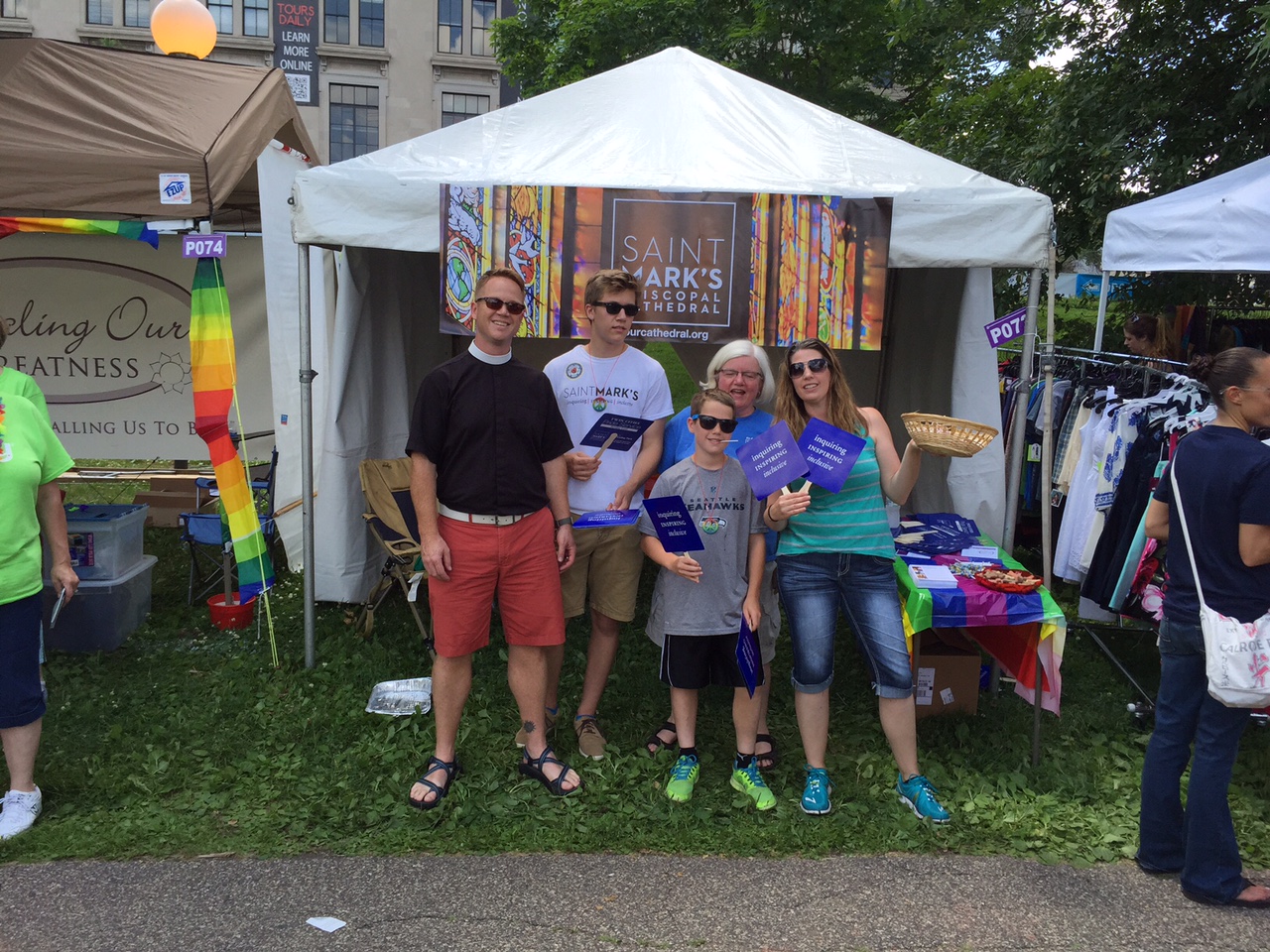 On Sunday Pride brought throngs of parade goers to Hennepin Avenue. Dean Paul Lebens-Englund and the Saint Mark's contingent were greeted with enthusiastic cheers as they marched up Hennepin Avenue to Loring Park to what some have characterized as the largest crowds ever.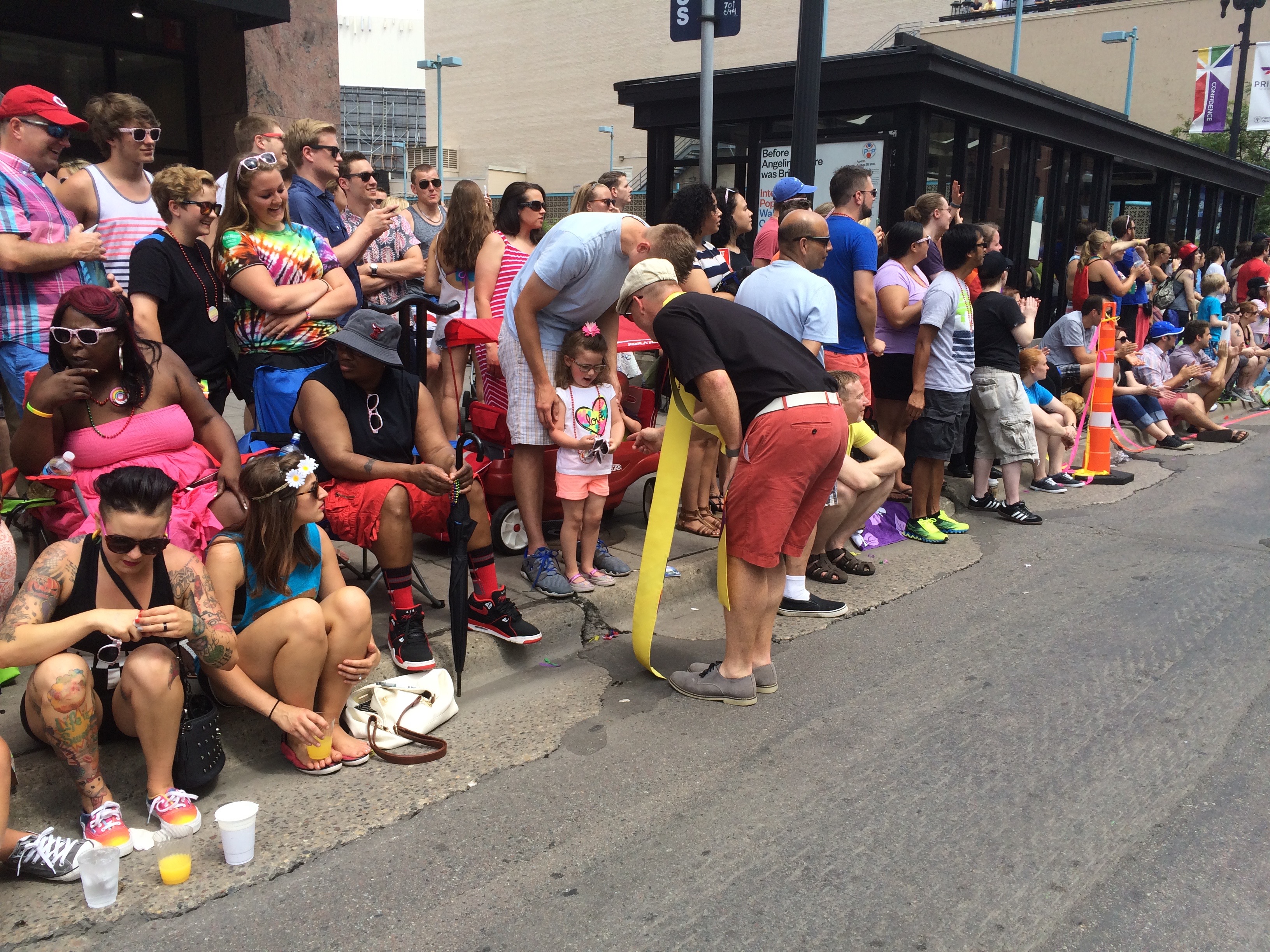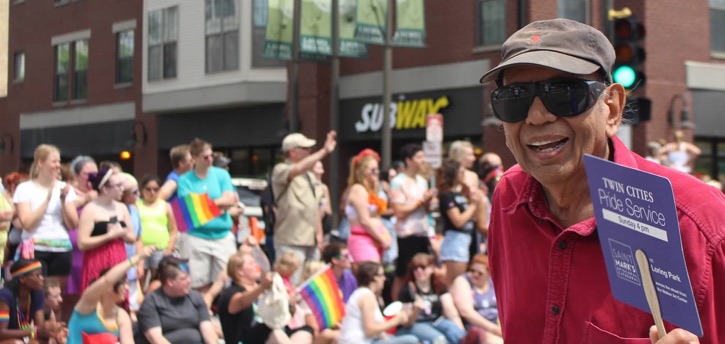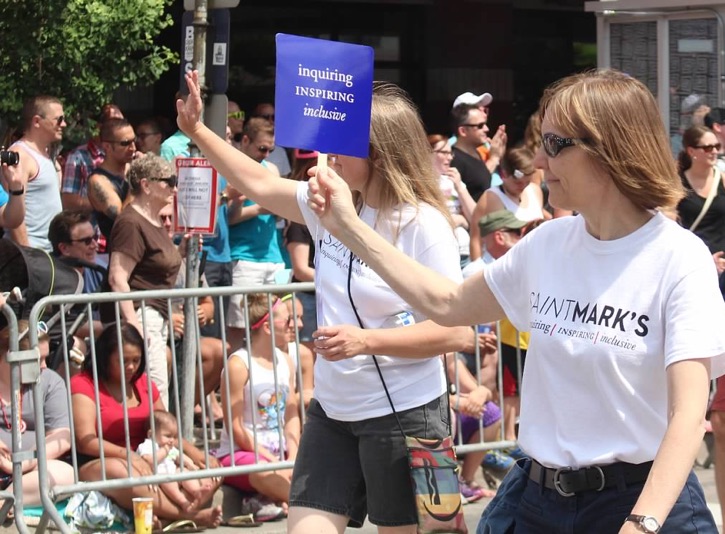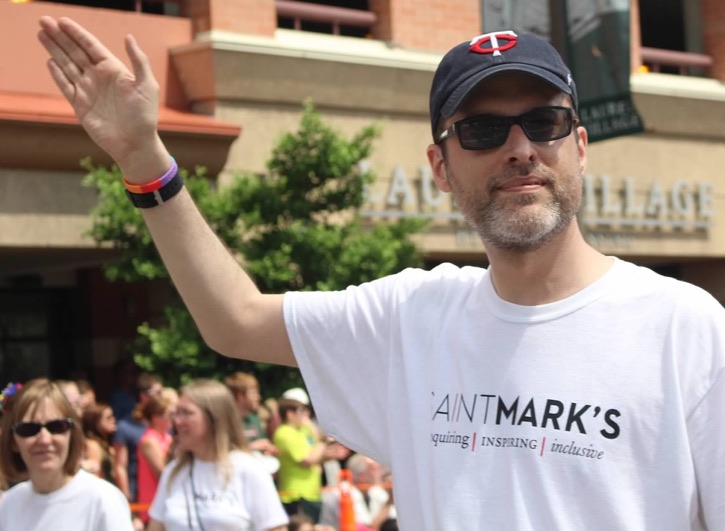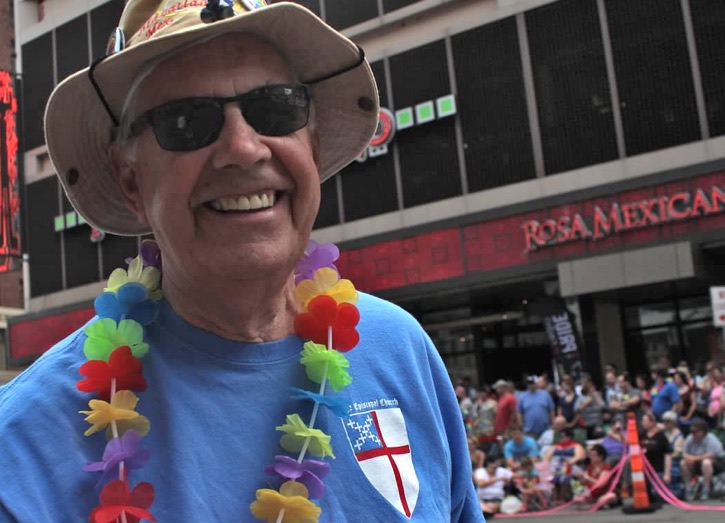 The celebration of the festive Pride 2015 was brought to a close with the Twin City Pride Service in the Nave of Saint Mark's. One Voice began the event with a varied and enthusiastic performance. Then a moving and contemporary homily by Pastor Bradley Schmeling of Gloria Dei Lutheran Church in St. Paul was particularly well received by the faith community.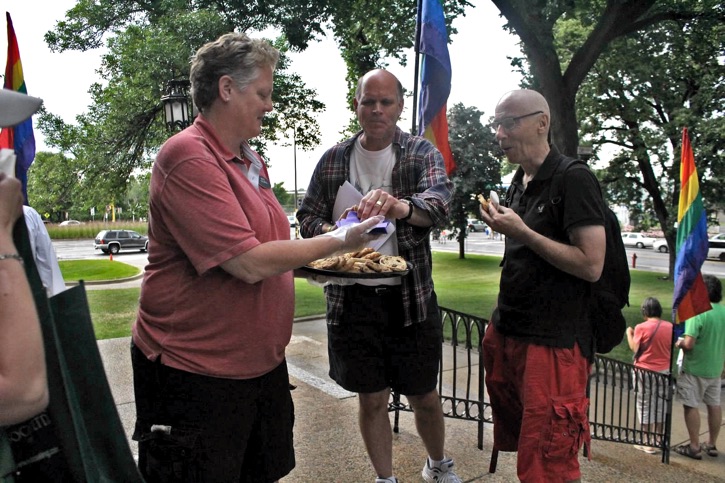 As Pride 2015 is brought to a close, we want to extend a special thanks to all of the volunteers who contributed so much to make it a success.