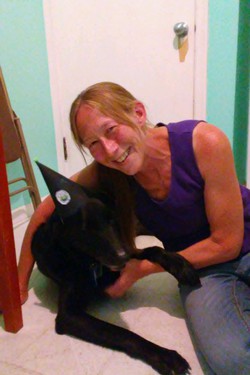 Jeanne Amey
Lionhearted Scholar
Where are you from?
I am originally from St. Paul, but currently live in Minneapolis
Who is your hero?
My mother is my hero. I cannot remember her ever raising her voice, complaining, or losing her temper. I have only heard her swear once in my lifetime. My parents have been married for almost 60 years and raised 6 children, but she has always kept her composure, even in the worst of circumstances. My best memories of my childhood have always included my mother.
What do you aspire to?
To forgive myself for my past mistakes, learn from them, and empower others to do the same.
What are you most hopeful for?
I hope my children and grandchildren grow up happy, healthy, and will make a difference in our world.
What will your legacy be?
I will be remembered with a smile.
What is the most important thing for us to know about you?
I know how to keep a secret.
How can the Cathedral be your biggest cheerleader?
Encourage me to acknowledge my accomplishments