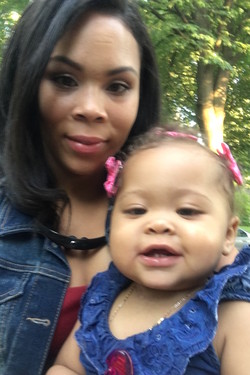 Flora Whitfield
Lionhearted Scholar
I'm Flora Whitfield a 26 year old mother of one.
Where are you from?
I was born In Washington but moved around throughout my childhood. I grew up in California for most of my childhood. I lost my mother in 2003 to suicide and shortly after that I moved here to Minnesota. I went to middle and high school in Coon Rapids.
Who is your hero?
My hero is my friend Jennifer because she is so courageous and has always believed in me.
What do you aspire to?
I aspire to be a Licensed Alcohol Drug Counselor as well as working with those who suffer from Mental Health issues. I'm most hopeful to be a great role model for my daughter and the community. I'm working very hard to break the cycle of generational trauma that my family has endured. I want to leave behind the legacy of doing great things like helping those in need and also being someone my daughter and family is proud of. 
What is the most important thing for us to know about you?
I'm a dedicated mother and I've overcome a lot of traumatic things throughout my life. I'm a firm believer in God and through him all things are possible. I have  goals and dreams that I'm striving to achieve which I'm working very hard at reaching.
How can the Cathedral be your biggest cheerleader?
I want to say thank you so very much for wanting to support me. Knowing that I have a positive support that is willing to assist me and cheer for me means so much to me and I'm grateful for that.