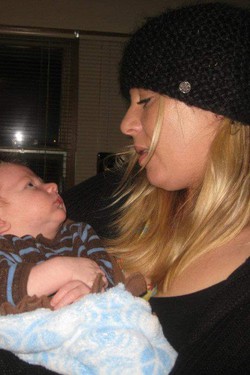 Kara Roth
Lionhearted Scholar
Where are you from?
I grew up in St. Charles, Minnesota. 
Who is your hero?
My hero is a woman I have met a few times at various functions names Gloria Englund. She lost her son a few years ago to a long battle with heroin addiction yet she still gets up on the podium to speak her experiences, she wrote a book and also has a website called Recoveringu.com that gives great advice and information on addiction to those in the community. If I was half as strong mentally and emotionally I would consider myself lucky. 
What do you aspire to?
The depth of darkness to where you can descend and still live is a measure of the height to which you can aspire to reach.
Pliny the Elder
One of the most inspiring  quotes I have ever found on aspirations. I aspire to reach the sky because when you have been all the way down there's no place to go but up. 
What are you most hopeful for?
I am most hopeful that I will be able to save one person's life with my work as an addiction counselor. Just one and I will go from there. 
What will your legacy be?
I find that you don't have to make a million dollars to be kind, to have empathy, to treat others as you would like to be treated. I would hope my legacy will be the way that I touched others lives. 
What is the most important thing for us to know about you?
The most important thing to know about me is that I am a human being. I am the mother, the daughter, the aunt and the neighbor next door. I cherish the same things that the most ordinary human cherishes. I fight the good fight, and some days I win and other days I lose but I keep fighting because we are all worth a second chance. 
How can the Cathedral be your biggest cheerleader?
I would like to think that through me others in the Cathedral's community will really get to know a face of recovery. That it might change some perceptions on who an addict is and what they are capable of. I hope that the Cathedral  will become not only a supporter of me in my journey but of those in recovery in general. There are many ways to reach out to do this and I hope the Cathedral  will  be a staunch supporter for the recovery community's efforts in the future.