All Saints' Chapel is a small space perfect for an intimate funeral service.
The space includes a repository for the ashes of those desiring to have their cremated remains inurned within a church, as well as a needlepoint tapestry that depicts the Apostles' Creed and kneelers decorated with flowers mentioned in the Bible.
Connected to columbarium
Terracotta tiled flooring
Altar
Fast Facts: All Saints' Chapel
All Saints' Chapel:
Up to 30 people
Approximately 33'11" x 13'2"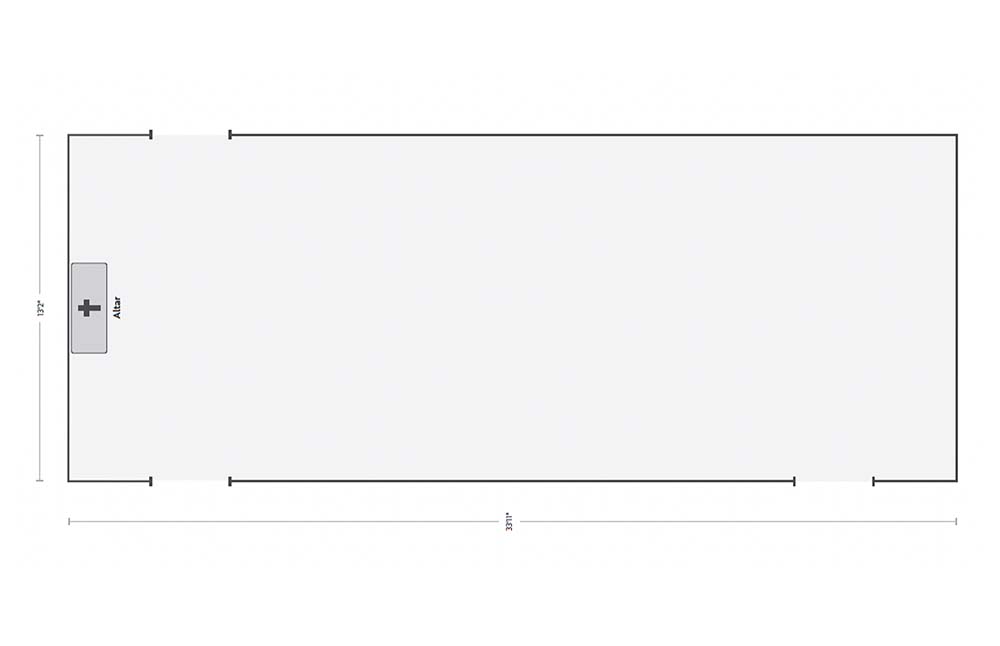 About Saint Mark's Location
Built in 1910, Saint Mark's is a historic cathedral known for its beautiful architecture, stained glass windows and unique bell tower, which chimes throughout the daytime and is lighted with seasonal colors throughout the year.
Located in the heart of downtown Minneapolis adjacent to Loring Park, Saint Mark's is within close walking distance of numerous destinations, including Nicollet Mall to the near northeast, the Arts & Culture District to the near north, the Walker Art Center and Minneapolis Sculpture Garden to the near northwest, and an incredible mix of food, drink, music, sports and shopping in all directions.