A Beautiful Place for a Meaningful Wedding
Saint Mark's Episcopal Cathedral welcomes opposite-sex and same-sex couples seeking a Christian wedding or blessing. This covenant of commitment between two people and God is a sacramental rite of the Episcopal Church and is an occasion that celebrates two people with all in attendance joyously participating in prayers, hymns and thanksgiving to God.
Saint Mark's offers this rite and its sacred space to Cathedral members, their children, those who call Saint Mark's their spiritual home and members of the Episcopal Church of Minnesota.
The Episcopal Church requires that at least one of the couple be a baptized Christian and that two witnesses attest to the marriage or blessing ceremony. Premarital counseling is also required by the canons of the church, and in Hennepin County it entitles you to a discounted rate for a marriage license. In addition to clergy approval, Saint Mark's requires the ceremony date be scheduled at least six months in advance.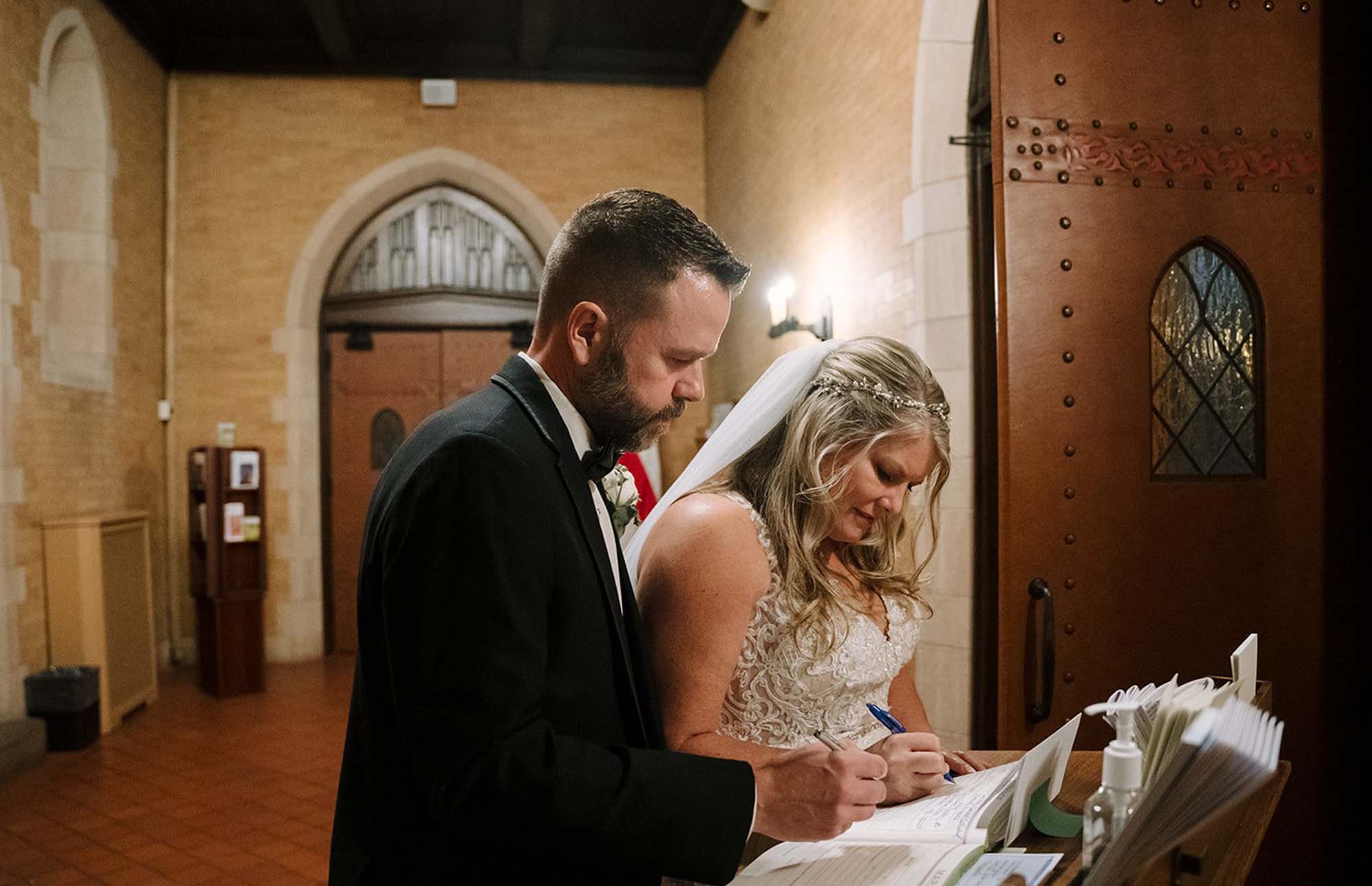 Plan Your Wedding at Saint Mark's
The following resources will help you plan your wedding at Saint Mark's Episcopal Cathedral in Minneapolis:
Explore Spaces for Your Wedding at Saint Mark's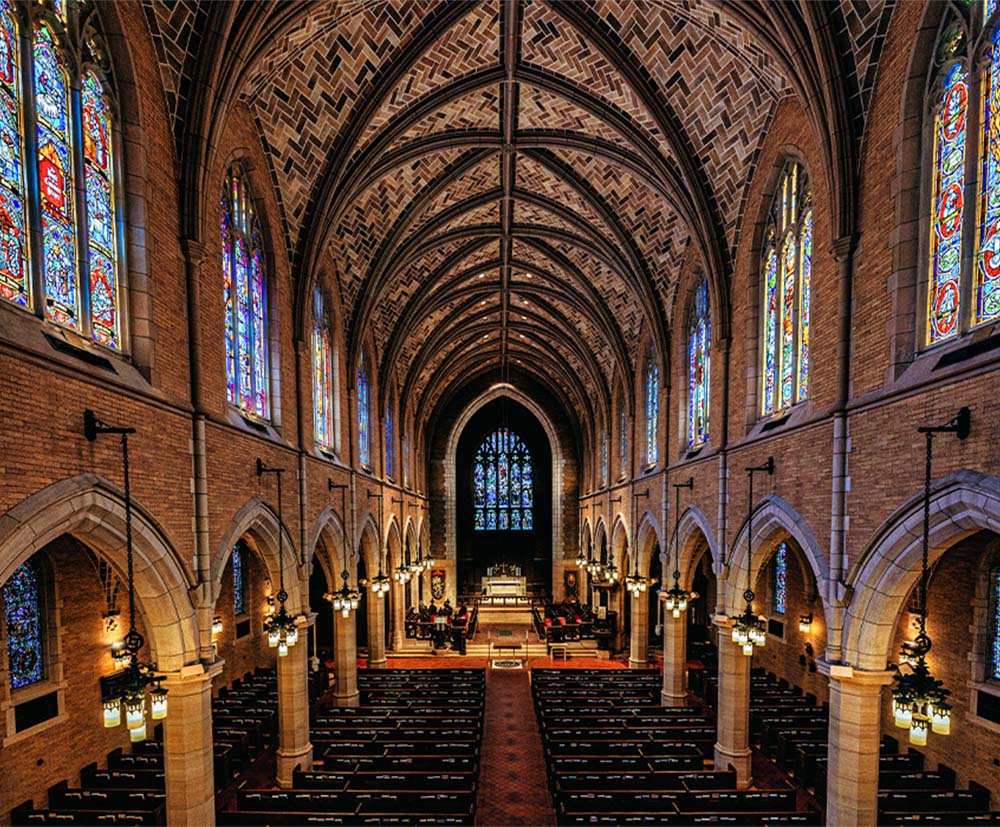 Up to 900 people
Traditional, gothic style cathedral
Limestone and stained glass windows
Wood pews
Organ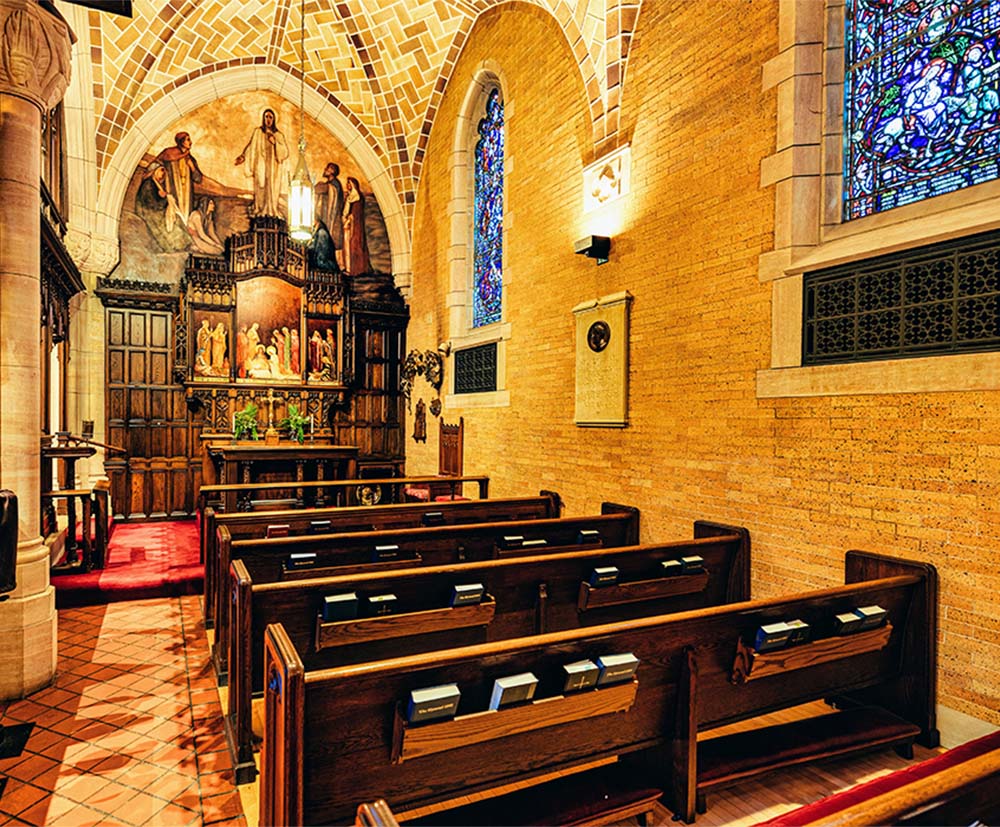 Up to 45 people
A beautiful space for an intimate ceremony
Opens to Nave
Intricate wood carved oak
Hand-painted panels and stained glass windows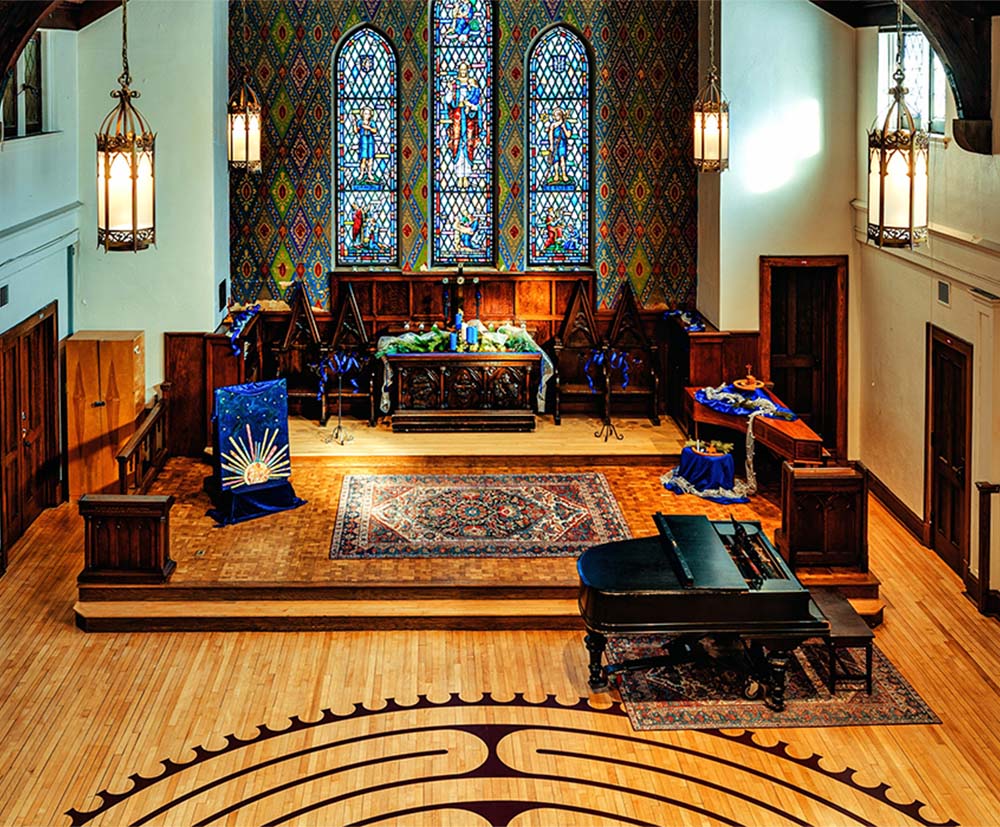 Up to 80 people with additional seating in balcony
Vibrant space perfect for a small ceremony
Rustic beams, hand-painted ceilings and stained glass windows
Steinway & Sons piano
Labyrinth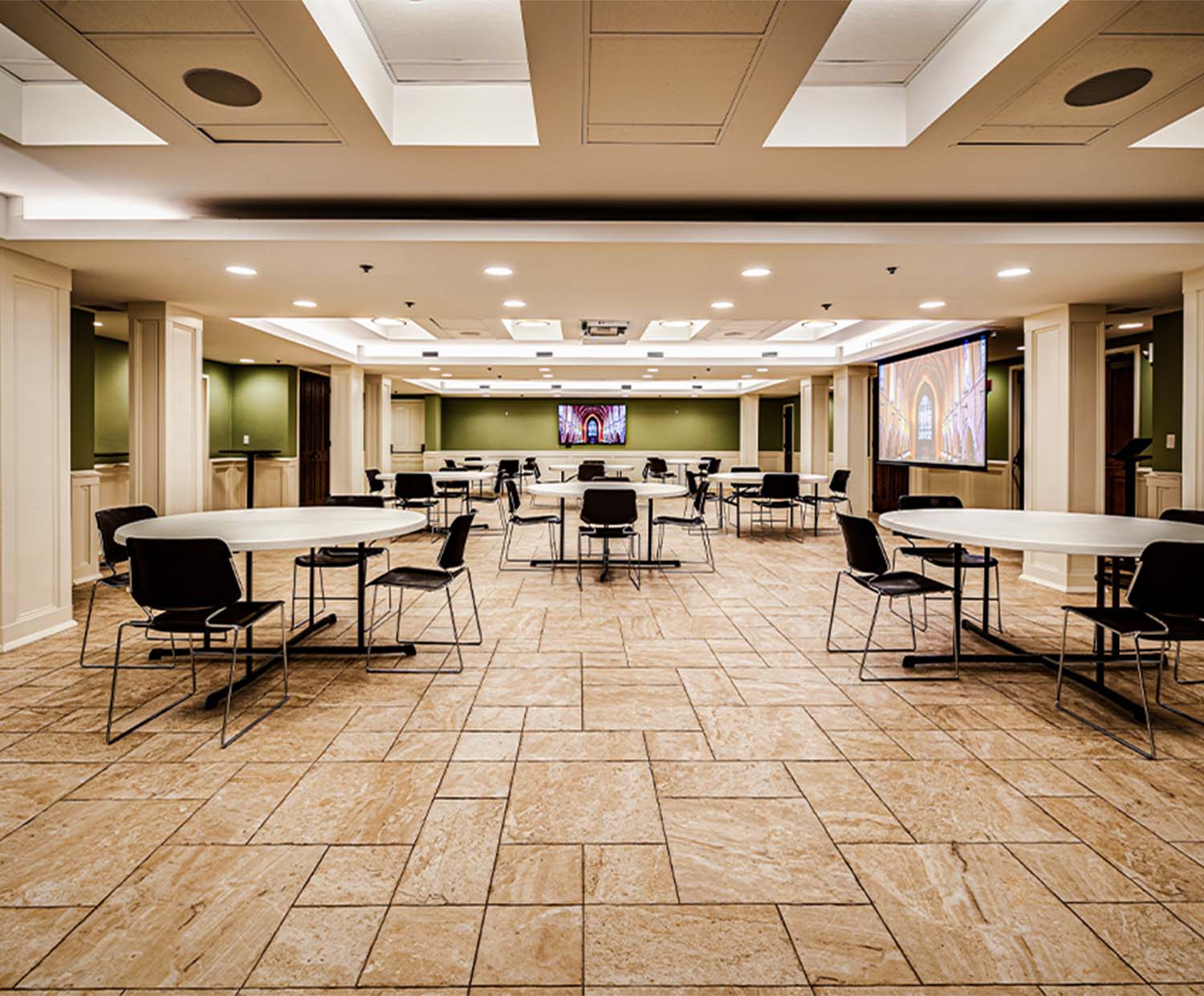 30 people per salon, up to 120 for entire space
Modern, versatile space perfect for a reception
A/V capabilities
Easy set up
Lighting controlled by section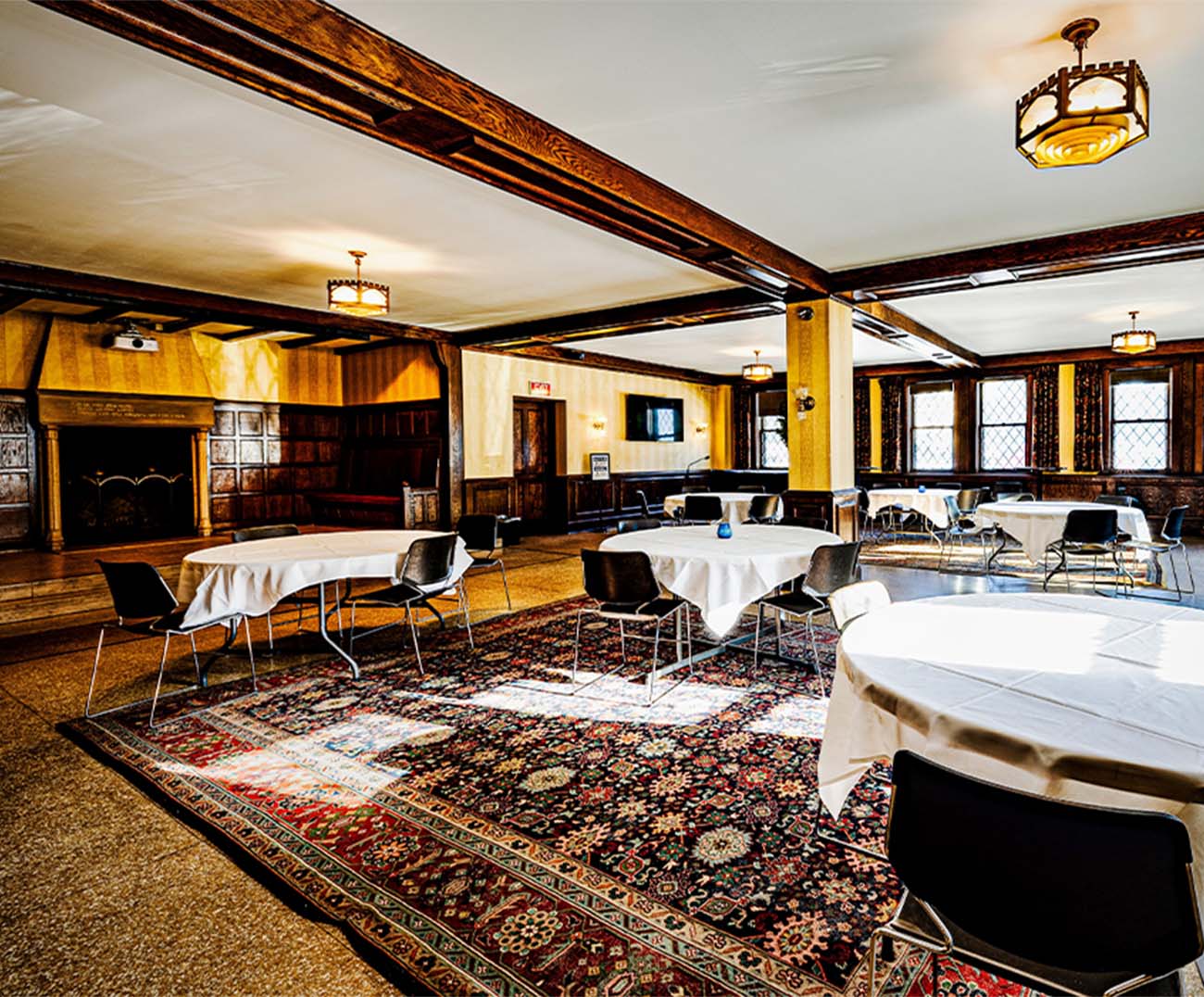 Up to 120 people
Quaint, historic space with oak paneling
Fireplace
Direct access to kitchen
Two large-screen TVs and projector with A/V capability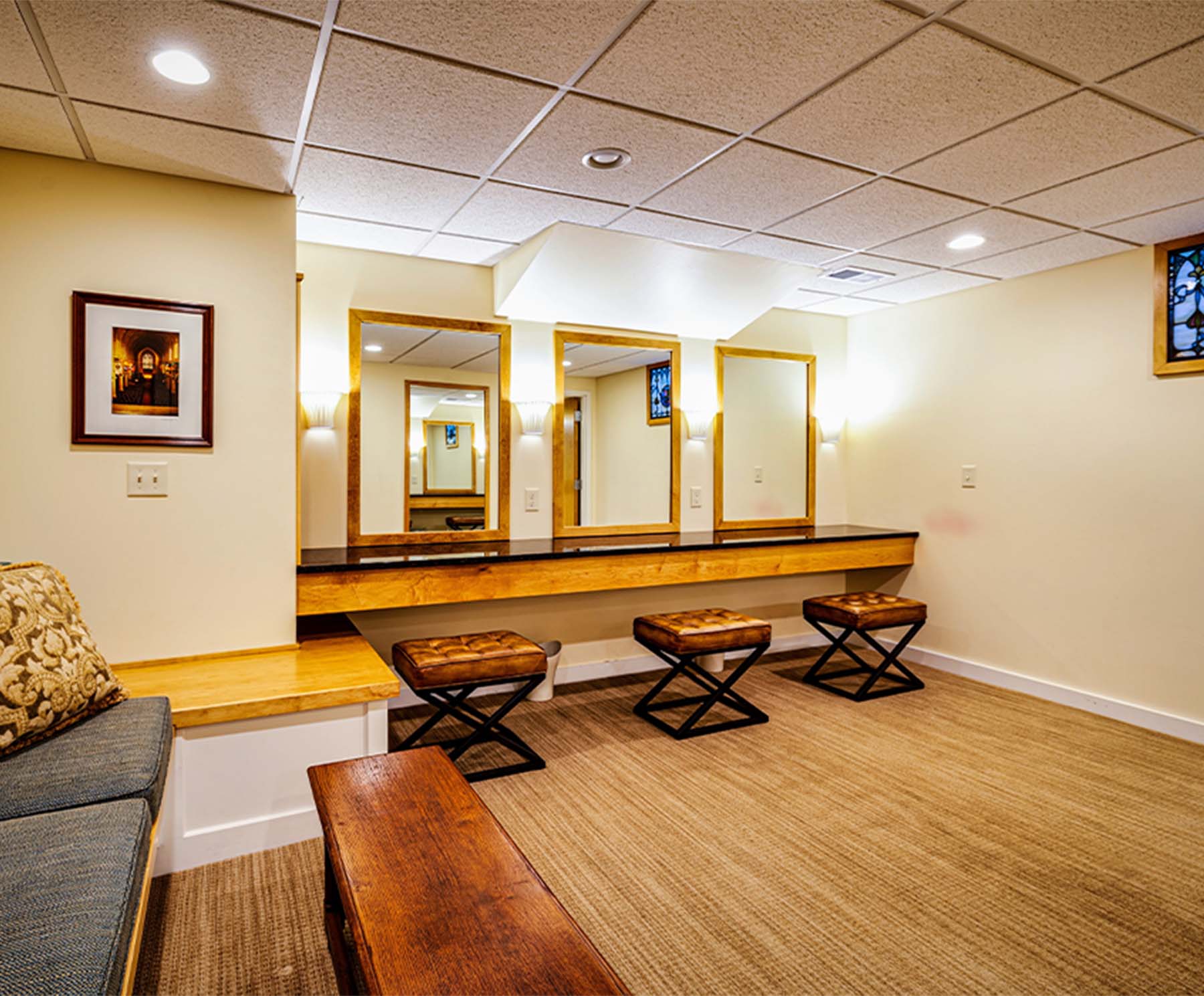 Modern, brightly lit lounge perfect for a bridal party
Three hair/makeup stations with stone countertops
Attached bathroom and additional bathroom next door
Large full-length mirror