The Parlor is a warm, inviting space with a sofa, upholstered armchairs and a coffee table. Featuring multiple conversation areas, the parlor is perfect for intimate gatherings.
Light food/beverage service
Nearby restrooms
Drinking fountain
Parlor:
Up to 60 people standing, limited seating available
Approximately 30'4" x 23'4"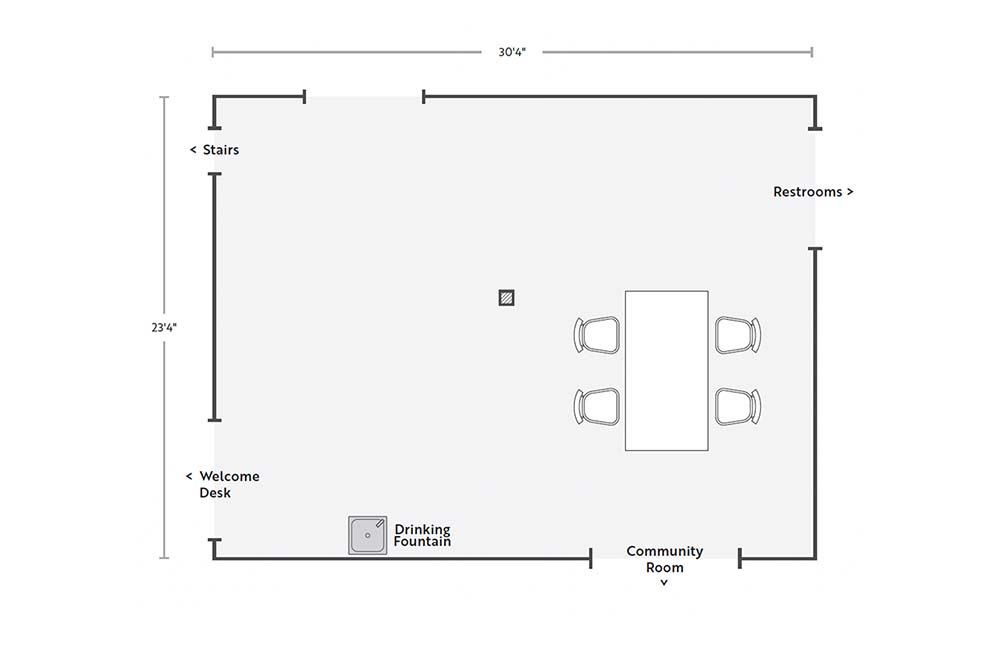 About Saint Mark's Location
Built in 1910, Saint Mark's is a historic cathedral known for its beautiful architecture, stained glass windows and unique bell tower, which chimes throughout the daytime and is lighted with seasonal colors throughout the year.
Located in the heart of downtown Minneapolis adjacent to Loring Park, Saint Mark's is within close walking distance of numerous destinations, including Nicollet Mall to the near northeast, the Arts & Culture District to the near north, the Walker Art Center and Minneapolis Sculpture Garden to the near northwest, and an incredible mix of food, drink, music, sports and shopping in all directions.