Banquet Rooms A, B and C are modern, versatile spaces perfect for organizational meetings and breakout sessions, as well as banquets, parties and wedding or funeral receptions.
Lighting controlled by section
A/V capabilities, large projector for presenting or hybrid meetings
Easy set-up
Kitchen access from Rooms A and B
All three rooms are accessible from building entrance via a hallway
Hooks along hallway for coat storage
Note that our systems are not compatible with Apple computers. 
Fast Facts: Banquet Rooms
Banquet Rooms:
30 people per salon, up to 120 people for total space
Rooms A, B, and C: Approximately 31'10" x 19' each
Whole Room: Approximately 31'10" x 57'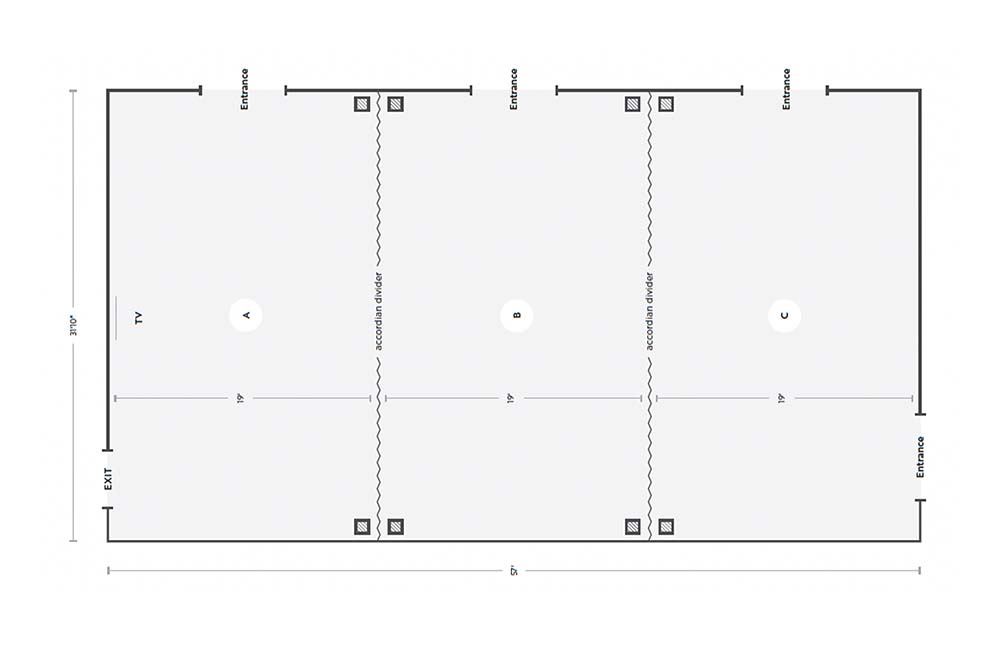 About Saint Mark's Location
Built in 1910, Saint Mark's is a historic cathedral known for its beautiful architecture, stained glass windows and unique bell tower, which chimes throughout the daytime and is lighted with seasonal colors throughout the year.
Located in the heart of downtown Minneapolis adjacent to Loring Park, Saint Mark's is within close walking distance of numerous destinations, including Nicollet Mall to the near northeast, the Arts & Culture District to the near north, the Walker Art Center and Minneapolis Sculpture Garden to the near northwest, and an incredible mix of food, drink, music, sports and shopping in all directions.