A Rewarding Rhythm of Worship
Liturgy refers to the form and content of public worship, all of which embody and reinforce the identity and mission of Saint Mark's. The Episcopal Church practices 'Common Prayer,' and it's our liturgies that we hold in common. No matter what part of the world an Anglican/Episcopalian worships in, they will recognize common structure, patterns, and rhythms to the liturgy within which they pray.
The liturgies of the Church are both ancient and new, and each is to be received as a gift from God and the larger Church. They are simple and predictable, not to stifle the Spirit's creative presence, but to provide a sturdy trellis upon which our lives can grow and stretch.
We meet in worship to offer both thanks and praise to God, seeking a meaning and purpose that makes sense of our joys and sorrows, hopes and hurts, courage and fear. We are shaped as followers of Jesus by this regular rhythm of gathering, listening, praying, eating, and being sent by God back out into the world.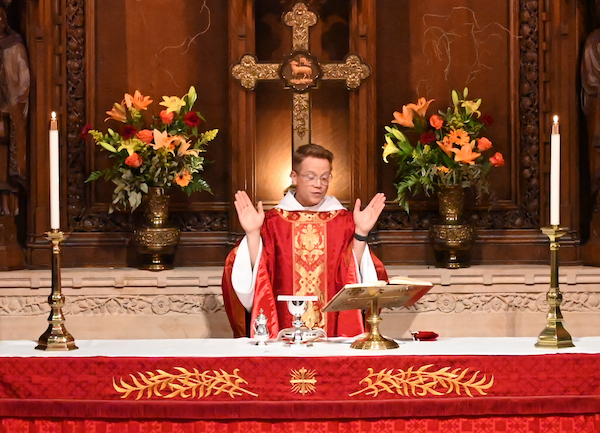 View the Liturgical Calendar for the current month, including links to the lessons for Sundays and Major Holy Days.
Saint Mark's Liturgical Calendar
View upcoming special services and liturgies at Saint Mark's in correspondance with the Episcopal Liturgical Calendar below. For our regular worship schedule, click here.
Liturgical Ministry Opportunities
Episcopal liturgy is not done by clergy alone – as our Baptismal Convenant reminds us, serving in liturgies is something anyone and everyone can do. Discover ways you can serve at the link below.