Part of the Nave, Hewitt Chapel is a beautiful, historic space for an intimate ceremony or service.
Named for the architect and dedicated in memory of his daughter, the triptych above the altar (painted by Mr. Hewitt) and the windows tell the story of Jesus' early life. The sanctuary light above the tabernacle is part of a bronze, winged lion, the symbol for Saint Mark.
Hewitt Chapel is perfect for:
Private worship
Weddings
Funerals
Fast Facts: Hewitt Chapel
Hewitt Chapel:
Up to 45 people, seated in pews
Approximately 14'9" x 28'3"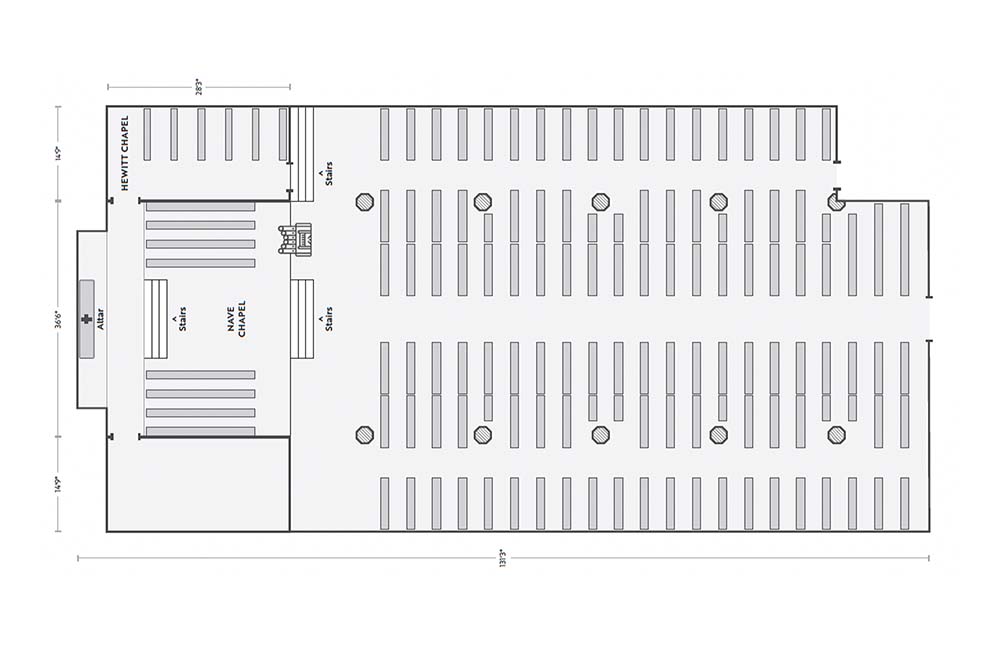 About Saint Mark's Location
Built in 1910, Saint Mark's is a historic cathedral known for its beautiful architecture, stained glass windows and unique bell tower, which chimes throughout the daytime and is lighted with seasonal colors throughout the year.
Located in the heart of downtown Minneapolis adjacent to Loring Park, Saint Mark's is within close walking distance of numerous destinations, including Nicollet Mall to the near northeast, the Arts & Culture District to the near north, the Walker Art Center and Minneapolis Sculpture Garden to the near northwest, and an incredible mix of food, drink, music, sports and shopping in all directions.